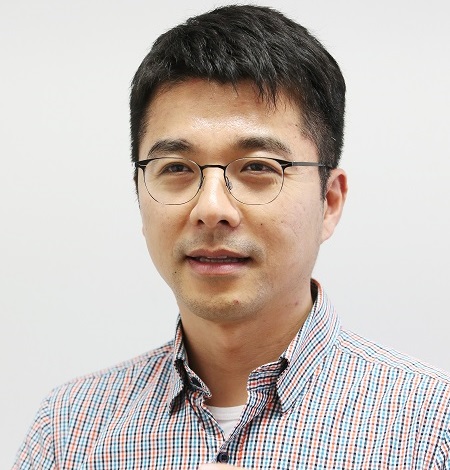 < Professor Jeong Ho Lee >
Professor Jeong Ho Lee from the Graduate School of Medical Science and Engineering won the Early-Career Scientist Award of the 2020 Innovators in Science Award. The New York Academy of Sciences administers the award in partnership with Takeda Pharmaceutical Company.
The Innovators in Science Award grants two prizes of US $200,000 each year: one to an Early-Career Scientist and the other to a well-established Senior Scientist who have distinguished themselves for the creative thinking and impact of their rare disease research. The Senior Scientist Awardee is Dr. Adrian R. Krainer, at Cold Spring Harbor Laboratory whose research focused on the mechanisms and control of RNA splicing.
Prof. Lee is recognized for his research investigating genetic mutations in stem cells in the brain that result in rare developmental brain disorders. He was the first to identify the causes of intractable epilepsies and has identified the genes responsible for several developmental brain disorders, including focal cortical dysplasia, Joubert syndrome—a disorder characterized by an underdevelopment of the brainstem—and hemimegaloencephaly, which is the abnormal enlargement of one side of the brain.
"It is a great honor to be recognized by a jury of such globally respected scientists whom I greatly admire," said Prof. Lee. "More importantly, this award validates research into brain somatic mutations as an important area of exploration to help patients suffering from devastating and untreatable neurological disorders."
Prof. Lee also is the Director of the National Creative Research Initiative Center for Brain Somatic Mutations, and Co-founder and Chief Technology Officer of SoVarGen, a biopharmaceutical company aiming to discover novel therapeutics and diagnosis for intractable central nervous system (CNS) diseases caused by low-level somatic mutation.
The Innovators in Science Award is a limited submission competition in which research universities, academic institutions, government or non-profit institutions, or equivalent from around the globe with a well-established record of scientific excellence are invited to nominate their most promising Early-Career Scientists and their most outstanding Senior Scientists working in one of four selected therapeutic fields of neuroscience, gastroenterology, oncology, and regenerative medicine. The 2020 Winners will be honored at the virtual Innovators in Science Award Ceremony and Symposium in October 2020.