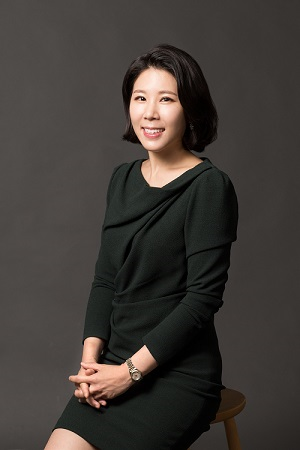 < Professor Meeyoung Cha >
Professor Meeyoung Cha's research investigating the correlation between the number of followers on social media and its influence was re-highlighted after 10 years of publication of the paper.
Saying that her research is still as relevant today as the day it was published 10 years ago, the Association for the Advancement of Artificial Intelligence (AAAI) presented Professor Cha from the School of Computing with the Test of Time Award during the 14th International Conference on Web and Social Media (ICWSM) held online June 8 through 11.
In her 2010 paper titled 'Measuring User Influence in Twitter: The Million Follower Fallacy,' Professor Cha proved that number of followers does not match the influential power. She investigated the data including 54,981,152 user accounts, 1,963,263,821 social links, and 1,755,925,520 Tweets, collected with 50 servers.
The research compares and illustrates the limitations of various methods used to measure the influence a user has on a social networking platform. These results provided new insights and interpretations to the influencer selection algorithm used to maximize the advertizing impact on big social networking platforms.
The research also looked at how long an influential user was active for, and whether the user could freely cross the borders between fields and be influential on different topics as well. By analyzing cases of who becomes an influencer when new events occur, it was shown that a person could quickly become an influencer using several key tactics, unlike what was previously claimed by the 'accidental influential theory'.
Professor Cha explained, "At the time, data from social networking platforms did not receive much attention in computer science, but I remember those all-nighters I pulled to work on this project, fascinated by the fact that internet data could be used to solve difficult social science problems. I feel so grateful that my research has been endeared for such a long time."
Professor Cha received both her undergraduate and graduate degrees from KAIST, and conducted this research during her postdoctoral course at the Max Planck Institute in Germany. She now also serves as a chief investigator of a data science group at the Institute for Basic Science (IBS).
(END)