KAIST signed an MOU with Zhejiang University (ZJU) in China on March 25. This MOU signing ceremony took place via video conference due to the outbreak of COVID-19.
The collaboration with ZJU had already started with the signing of an MOU for cooperation in technology commercialization last December. Possible cooperation initiatives included facilitating joint start-up businesses, patent portfolios, and technology marketing.
With this general agreement signing, it is expected that the two institutes will expand mutual exchanges and collaborations at the institutional level for education and research.
President Sung-Chul Shin said, "We will work together to devise measures for the systematic advancement of cooperation in various directions, including education, research, and the commercialization of technologies."
ZJU, a member of the C9 League known as China's Ivy League, was established in 1897 and is located in the city of Hangzhou. Its population across 37 colleges and schools comprises 54,641 students and 3,741 faculty members. The university was ranked 6th in Asia and 54th in the world in the 2020 QS Rankings.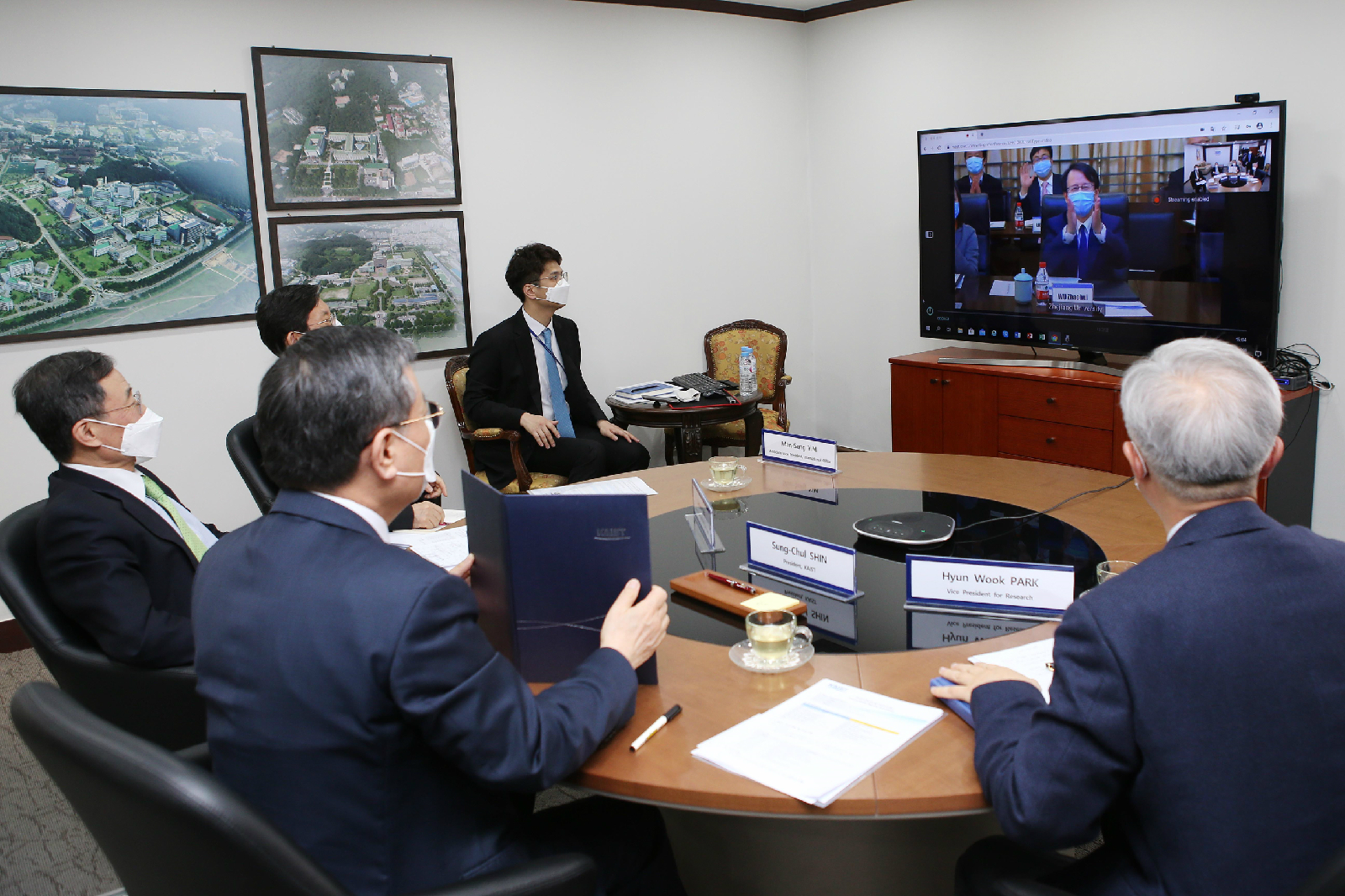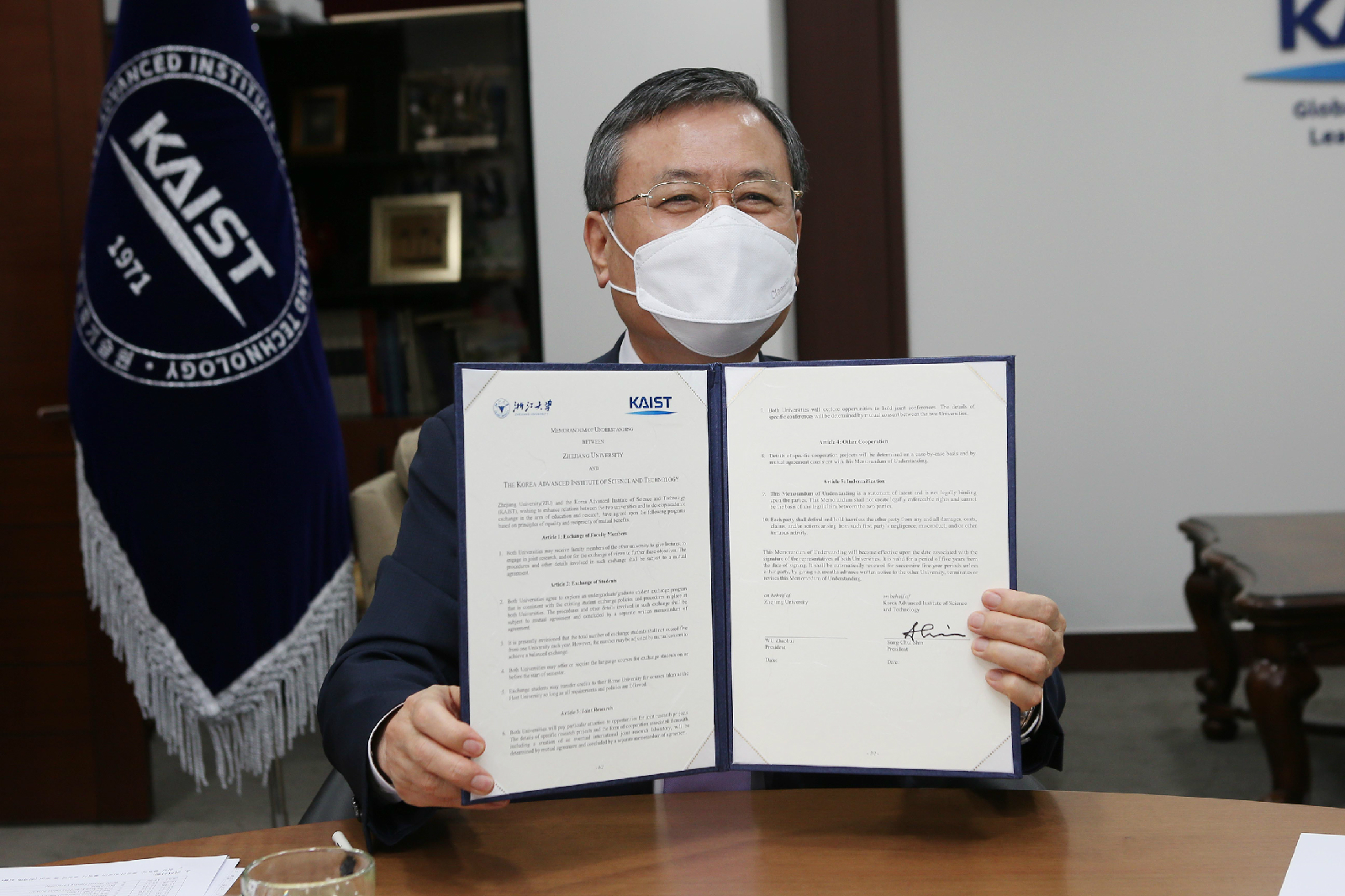 < KAIST-ZJU Cyber MOU Signing Ceremony >
(END)