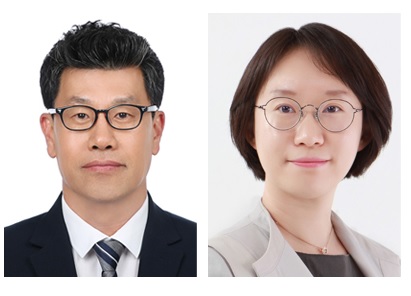 < Professor Jee-Hwan Ryu and Professor Ayoung Kim >
The Korea Robotics Society (KROS) conferred awards onto two KAIST professors from the Department of Civil and Environmental Engineering in recognition of their achievements and contributions to the development of the robotics industry in 2019.
Professor Jee-Hwan Ryu has been actively engaged in researching the field of teleoperation, and this led him to win the KROS Robotics Innovation (KRI) Award. The KRI Award was newly established in 2019 by the KROS, in order to encourage researchers who have made innovative achievements in robotics. Professor Ryu shared the honor of being the first winner of this award with Professor Jaeheung Park of Seoul National University.
Professor Ayoung Kim, from the same department, received the Young Investigator Award presented to emerging robitics researchers under 40 years of age.
(END)