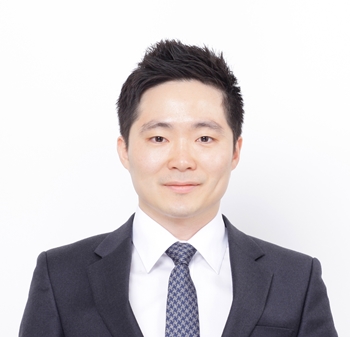 < Professor Sungyeol Choi >
Professor Sungyeol Choi from the Department of Nuclear and Quantum Engineering received the Science and ICT Ministerial Commendation on the 9th Annual Nuclear Safety and Promotion Day last month, in recognition of his contributions to the promotion of nuclear energy through the safe management of spent nuclear fuel and radioactive waste.
Professor Choi developed high-precision, multi-physics codes that can predict and prevent abnormal power fluctuations caused by boron hideout within nuclear fuel in a pressurized water reactor, solving the problem that has caused economic losses of tens of billions of won every year from industrial sites.
He is now developing a new technology that can reduce high-level waste by recycling spent nuclear fuel, while preventing nuclear material from being used for nuclear weapons, which is one of the biggest challenges faced by the nuclear industry.
In 2017, his first year in office as a KAIST professor, Professor Choi was selected as the youngest and the only member under 50 of the Standing Scientific Advisory Committee at the Information Exchange Meeting on Partitioning and Transmutation (IEMPT), an authoritative association on the disposal of high-level nuclear waste.
The following year, he became the first Korean to receive the Early Career Award, which is given to one person every two years by the International Youth Nuclear Congress.