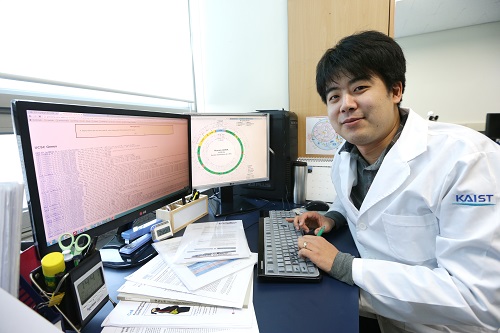 Professor Youngseok Ju from the Graduate School of Medical Science and Engineering was selected for the 13th ASAN Award for Young Medical Scientists under the age of 40. Professor Ju will receive 50 million won in prize money.

The ASAN Foundation established this Award in 2007 to encourage young medical scientists who accomplished outstanding achievements in basic and clinical medicine.

The winners are chosen based on a comprehensive assessment of consistency and originality, domestic and international impact, and contributions to medical development and fostering future generations.

Professor Ju is known for having identified the generation principle of cancer genome mutations. In particular, he is recognized for his contributions to the development of cancer prevention, diagnosis, and treatment, by having proven that some cases of lung cancer can occur from destructive changes in chromosomes in lung cells regardless of smoking.

The award ceremony will be held on March 19 in Seoul. The other award will be given to Professor Yong-Ho Lee from the Yonsei University College of Medicine.