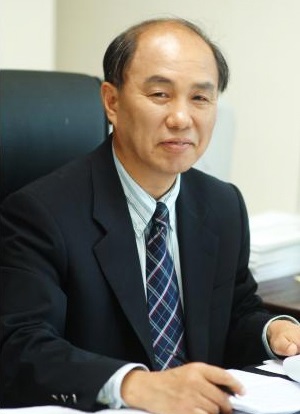 < President Jo-Won Lee >

Chair professor Jo-Won Lee from Hanyang University was appointed as the sixth president of the National Nano Fab Center (NNFC). President Lee will serve his term for three years from September 16.
The NNFC is an affiliated institution of KAIST, established in 2002 to foster qualified manpower in the field of nanotechnology (NT) in Korea. The NNFC features cutting-edge NT-related research equipment and fabrication services, and provides students and researchers quality education and training. The NNFC seeks to become a world-leading institute by performing extensive business operations including the commercialization of NT research results and conducting various multidisciplinary projects.
President Lee received his BS degree from Hanyang University and his MS and PhD degrees in metals science from the Pennsylvania State University. He taught nano-conversion science at his alma mater, Hanyang University, while serving as the director of the National Program for Tera-level Nanodevices. President Lee also guided the governmental planning committee for the 10-year Korea Nanotechnology Initiative as secretary general.

President Lee said, "The NNFC has been striving to develop Korea as the world's strongest nation in nanotechnology thus far. All of the members of the NNFC will continue giving our best effort for the improvement of our nation's nanotechnology."
(END)