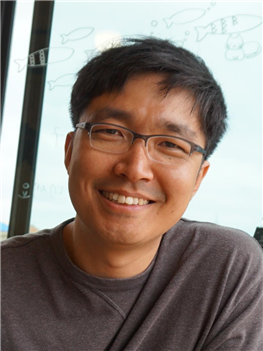 Professor Sang-Gyu Kim from the Department of Biological Sciences was selected as the winner of the 12th Yeochon Award for Ecology presented by the Yeochon Association for Ecological Research.
The award was conferred on August 13 in Jeju at the annual conference co-hosted by the Ecological Society of Korea and the Yeochon Association for Ecological Research. Professor Kim received 10 million KRW in prize money.
Professor Kim was recognized for his achievements and contributions in studying herbivorous insects 'rice weevils' and their host plant 'wild tobacco', especially for having explored the known facts in traditional ecology at the molecular level. His findings are presented in his paper titled 'Trichobaris weevils distinguish amongst toxic host plants by sensing volatiles that do not affect larval performance' published in Molecular Ecology in July 2016.
Furthermore, Professor Kim's research team is continuing their work to identify the ecological functions of plant metabolites as well as interactions between flowers and insect vectors at the molecular level. In doing so, the team edits genes in various plant species using the latest gene editing technology.

The Yeochon Award for Ecology was first established in 2005 with funds donated by a senior ecologist, the late Honorary Professor Joon-Ho Kim of Seoul National University. The award is named after the professor's pen name "Yeochon" and is intended to encourage promising next-generation ecologists to produce outstanding research achievements in the field of basic ecology.
Professor Kim said, "I will take this award as encouragement to continue taking challenging risks to observe ecological phenomenon from a new perspective. I will continue my research with my students with joy and enthusiasm."