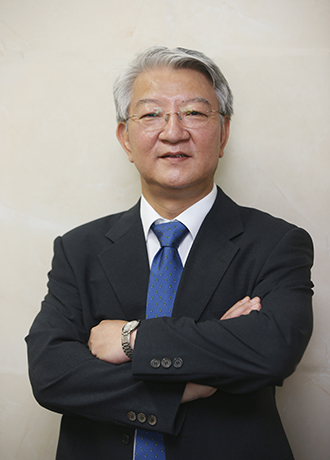 (Distinguished Professor Sang Yup Lee)
Distinguished Professor Sang Yup Lee from the Department of Chemical and Biomolecular Engineering will be awarded the 2018 Eni Advanced Environmental Solutions Prize in recognition of his innovations in the fields of energy and environment. The award ceremony will take place at the Quirinal Palace, the official residence of Italian President Sergio Mattarella, who will also be attending on October 22.

Eni, an Italian multinational energy corporation established the Eni Award in 2008 to promote technological and research innovation of efficient and sustainable energy resources. The Advanced Environmental Solutions Prize is one of the three categories of the Eni Award. The other two categories are Energy Transition and Energy Frontiers. The Award for Advanced Environmental Solutions recognizes a researcher or group of scientists that has achieved internationally significant R&D results in the field of environmental protection and recovery. The Eni Award is referred to as the Nobel Award in the fields of energy and environment.

Professor Lee, a pioneering leader in systems metabolic engineering was honored with the award for his developing engineered bacteria to produce chemical products, fuels, and non-food biomass materials sustainably and with a low environmental impact. He has leveraged the technology to develop microbial bioprocesses for the sustainable and environmentally friendly production of chemicals, fuels, and materials from non-food renewable biomass.

The award committee said that they considered the following elements in assessing Professor Lee's achievement: the scientific relevance and the research innovation level; the impact on the energy system in terms of sustainability as well as fairer and broader access to energy; and the adequacy between technological and economic aspects.

Professor Lee, who already won two other distinguished prizes such as the George Washington Carver Award and the PV Danckwerts Memorial Lecture Award this year, said, "I am so glad that the international academic community as well as global industry leaders came to recognize our work that our students and research team has made for decades."

Dr. Lee's lab has been producing a lot of chemicals in environmentally friendly ways. Among them, many were biologically produced for the first time and some of these processes have been already commercialized. "We will continue to strive for research outcomes with two objectives: First, to develop bio-based processes suitable for sustainable chemical industry. The other is to contribute to the human healthcare system through development of platform technologies integrating medicine and nutrition," he added.