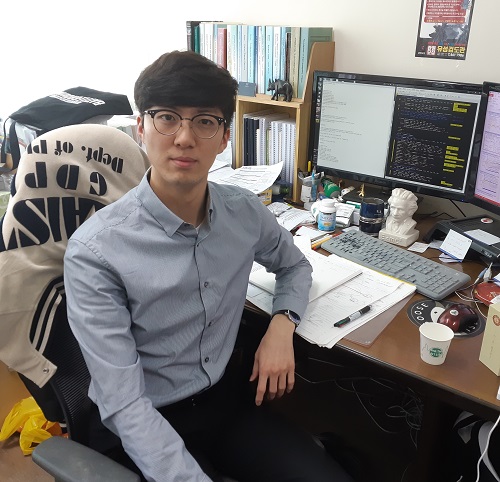 (Jaesun Park in
the Integrated Master's and Doctoral Degree Program
)
Jaesun Park from the Department of Physics, was selected as a Principality of Monaco/ITER Postdoctoral Fellowship recipient.
This program was established by the Principality of Monaco and an international organization, ITER, in January 2008 to support postdoctoral researchers who will be working for ITER. It is a relatively competitive program because it chooses only five people every two years.
The selected postdoctoral researchers will be working for ITER for two years while conducting research projects with outstanding researchers in the field of nuclear fusion.
ITER, one of the most ambitious energy projects, was launched in 1985 with the purpose of carrying out joint research on nuclear fusion energy. Currently, about 800 people are working for this organization.
Seven ITER member countries (i.e. Korea, the European Union, the United States, China, Japan, Russia, and India) are sharing the expenses and engaging in mega-scale science projects. Korea shares 9.1% (20 billion Euro) of the total construction costs of ITER experimental devices.
Park will begin his duties in early 2019.