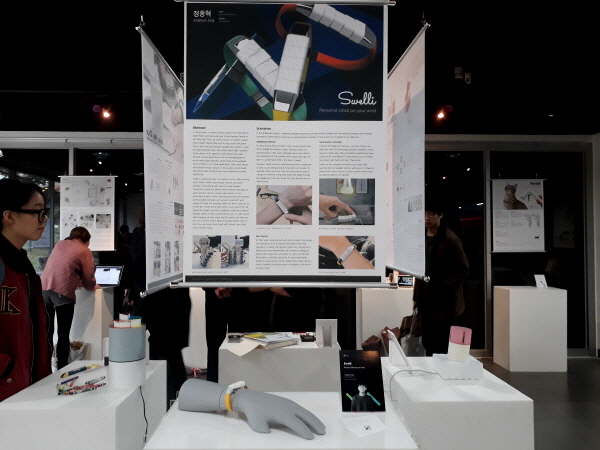 Undergraduate students from the Department of Industrial Design at KAIST opened up their graduation show in the Industrial Design Building for eight days in KAIST from November 10 and another four days in Coex, Seoul from December 7.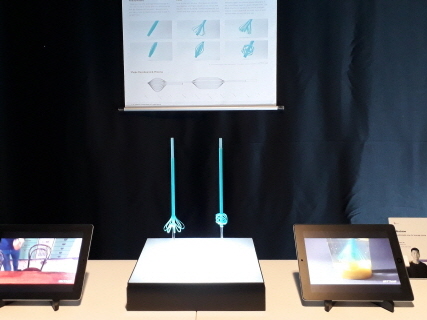 The students showcased their creative and novel works in the exhibition. Some designs successfully showed change concepts such as for mixing straws. There were also several projects designed to meet individual demand, such as a customized shoe-making application and personal makeup colorings.

Since the establishment of its undergraduate program in 1983, the department has held a graduation show to demonstrate four years of the students' academic work and research performance to KAIST members, externals specialists, and the public.

Professor Daniel Saakes, who is in charge of the show, said, "Please come by the show and support the 28 students for their hard work. This year, students' projects are more socially-oriented through applications and social media, making them easily approachable for consumers."