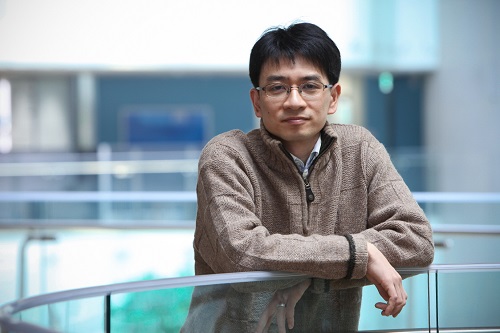 A research project, led by Research Professor Ju Yong Lee from the KAIST Institute for IT Convergence, was selected as one of the Top 100 National Research and Development Projects 2017.
This research project, titled LTE-A-based Single RF Small Base Station supporting Multiple Streams, developed 300Mbps low power, low complexity and broadband small base station technology that supports 4x4 MIMO (Multiple Input and Multiple Output) by proposing a new antenna structure and a new RF (Radio Frequency) structure based on LTE-A. Professors from the School of Electrical Engineering at KAIST, Dong Ho Cho, Songcheol Hong, and Yong Hoon Lee also collaborated on the project.
The existing heterodyne method of communication systems generates the problems of increasing unit price and system complexity.
In this project, however, Professor Lee directly modulated the baseband signal from the RF stage through an impedance loading-based RF chip. This method was designed to facilitate low power as well as low complexity while supporting broadband service. Based on this, his team developed source technology for RF that can be applied to fourth and even fifth generation networks.
Furthermore, this base station is smallest among the small-cell stations so far, providing an eco-friendly installation environment. It contributes to the market for fifth generation mobile communications by reducing power consumption significantly yet providing high-capacity services.
Professor Lee said, "This technology will contribute to creating a new market and additional jobs because business based on the fifth mobile generation can provide multi-functional services, including multiband. Requiring low power and providing high-capacity services anywhere at any time will enhance national competence and reduce costs for establishing a next generation mobile communication system. It is expected that this technology will help with disseminating mobile communication infrastructure through expanding information and communication system as well as the infrastructure of island areas."