KAIST hosted OPEN KAIST 2017 on the main campus from November 2 to 3, 2017. OPEN KAIST is a science and cultural event designed for students and the general public to experience and take a glance at research labs.
More than 10,000 visitors came to KAIST this year. Groups of families and students came to KAIST to experience various programs related to science.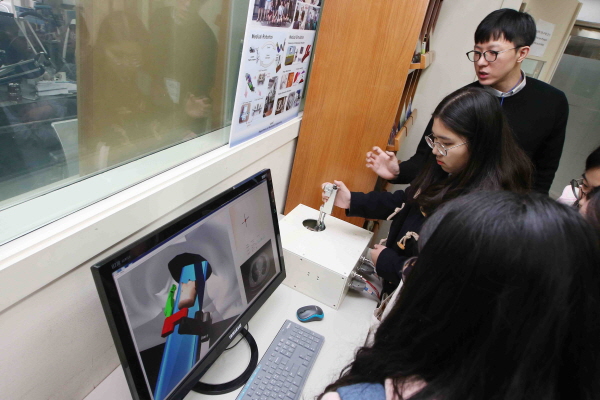 Twenty departments, including Mechanical Engineering, Aerospace Engineering, the Graduate School of Cultural Technology, and Materials Science and Engineering participated in the event, along with three research centers and the Public Relations Office.
The event was composed of a total of 70 programs in four sections: lab tour, research performance exhibition, department introduction, and special lectures.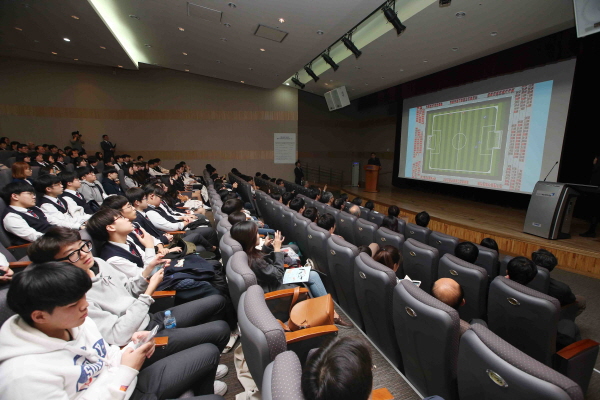 The kick off activity for the event was a trial game of the AI World Cup 2017 which will be hosted by KAIST in December 2017. Many people also visited the mobile health care showroom where they could experience what a future smart home and hospital would look like. It was also interesting to visit a futuristic living space for one-person households that provides virtual reality services.
KAIST hopes that the event offers an opportunity for children and students to get to know about science better. Professor Jong-Hwan Kim, the Dean of the College of Engineering at KAIST said, "OPEN KAIST is the one and only opportunity to visit and experience our research labs. KAIST will make every effort to take a step closer to the public by focusing on research that contributes to human society."