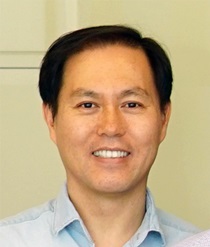 Professor Jin Woo Kim of the Department of Biological Sciences at KAIST received the 14th Macrogen Scientist Award at the 2017 KSMCB International Conference held in COEX on September 12, 2017.

The award is given by the Korean Society for Molecular and Cellular Biology (KSMCB) and sponsored by Macrogen, a service provider of genome research. The award was established in 2004 to recognize biological scientists who have accomplished excellent performance in the field of basic life sciences.

Professor Kim has achieved outstanding research performances on nerve development, such as identifying the cause of senile retinal degenerative disease and finding retinal nerve cells that distinguish light and darkness in dark conditions.

Recently, he discovered intercellular communication, which controls the development of retinal neurons. His findings have contributed to addressing the principles of maintenance and regeneration of retinal neurons.

Since joining KAIST, he has presented approximately 20 papers and published in numerous international journals including Cell Reports, Genes and Development, and EMBO Journal. Moreover, he delivered special lectures at international conferences, universities, and institutes around the world.