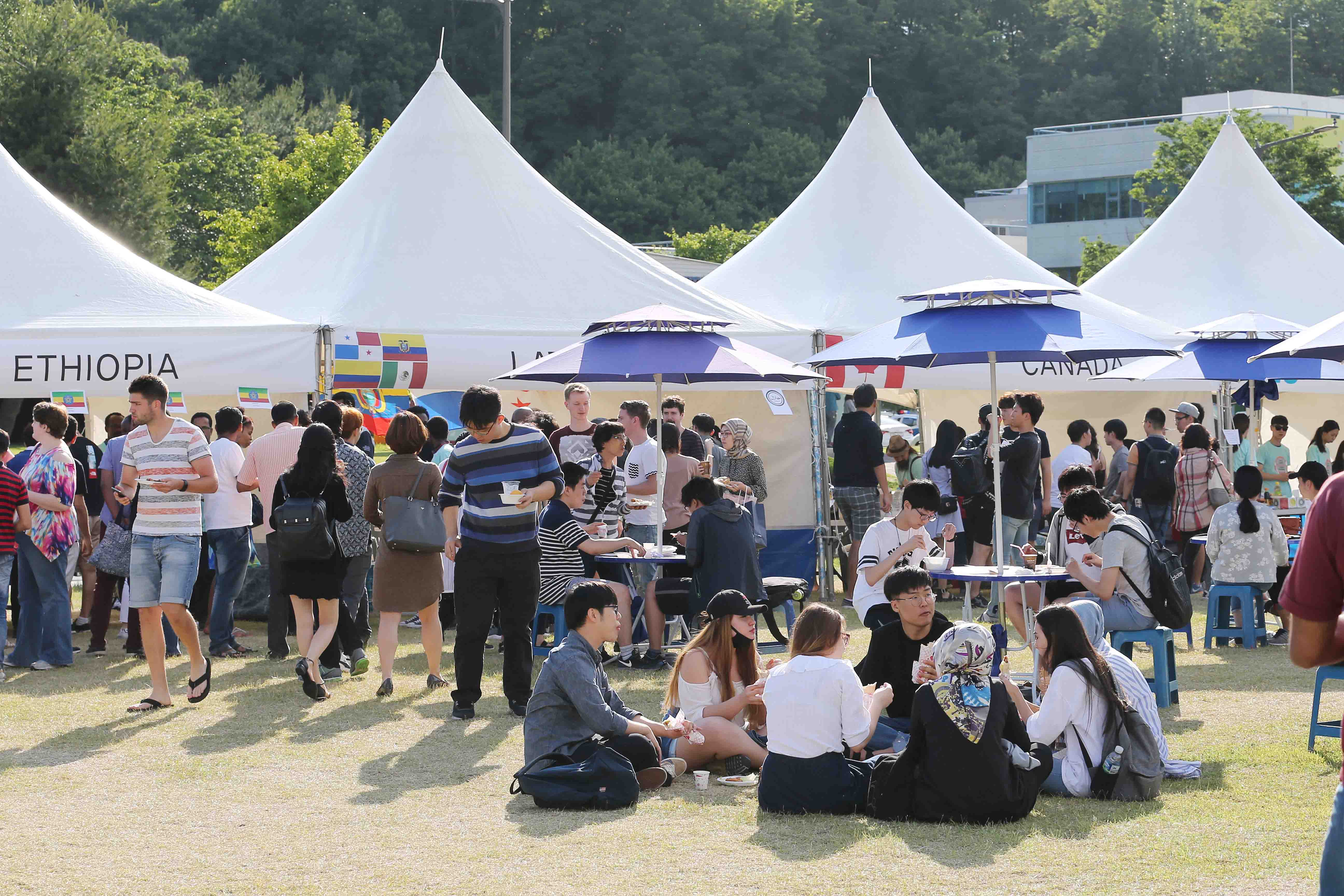 The savory smell of exotic dishes filled the main plaza of the KAIST campus on May 26. Exotic music reverberated throughout the campus. The KAIST community took a break together on a breezy early summer Friday afternoon sharing food with their friends and family. KAIST international student body, KISA (KAIST International Students Association), installed white food tents and prepared their country's favorite dishes at their 13th annual International Food Festival.

The festival was co-organized with Chungnam National University and the University of Science & Technology (UST). At the festival, students from 18 nations cooked about 60 dishes and sold them to the public. Foreign students' performances of traditional dance and music on the stage livened the atmosphere.

KISA President Sanzhar Kerimbek of the Department of Chemical and Biomolecular Engineering said, "We are so glad to show the diversity of KAIST and its rich culture. This is a big opportunity to get together with neighboring universities, CNU and UST and say thank you for their participation and support." Valentin Porcellini, an exchange students from France in the School of Computing, said, "We are so excited to have people taste our crepes, ratatouille, and other dishes."

Associate Vice President of the International Office Jay Hyung Lee also said he was glad to see so many people joining this festival. While congratulating the students on the success of the festival, he said the festival will serve as an opportunity to better understand each other by sharing the food and culture.


(Photo caption: Paricipants stop by the Indonesian booth to purchase the food at the International Food Festival on May 26.)