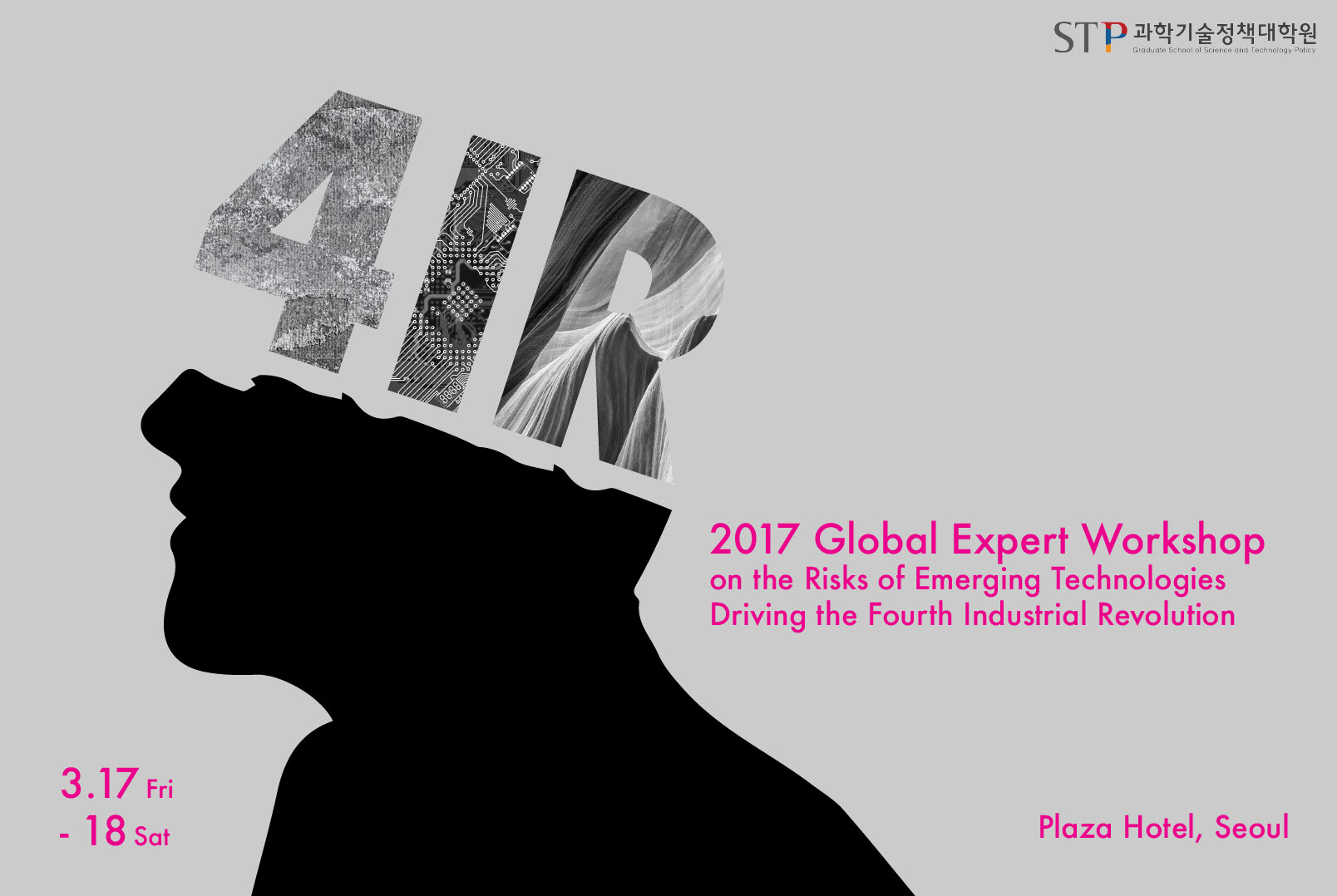 The Center for Science, Policy and Society (CSPS) at the Graduate School of Science and Technology Policy of KAIST will host the 2017 Global Expert Workshop on the Risks of Emerging Technologies Driving the Fourth Industrial Revolution March 17-18 at the Plaza Hotel in Seoul.
At the workshop, experts from public and private sectors at home and abroad will address the socio-economic impacts and implications of the emergence of new technologies that the Fourth Industrial Revolution will bring about. The workshop will be hosted in collaboration with the World Economic Forum's Global Future Council (GFC) on Technology, Values and Policy. The World Economic Forum's network of GFCs is the world's foremost interdisciplinary knowledge network dedicated to promoting innovative thinking about the future.
Four keynote speakers, including Professor Wendell Wallach of the Interdisciplinary Center for Bioethics at Yale University and Dean of the School of Public Policy and Management at Tsinghua University Lan Xue, will deliver speeches. Professor Wallach is the leader of an AI/Robotics Global Governance Project sponsored by the World Economic Forum and will make a speech entitled "Build the Global Infrastructure to Make Sure that AI and Robotics Will Be Beneficial." Dean Xue, a member of the World Economic Forum's GFC on Tech, Values, and Policy, is well known for his analysis of the social implications of the risks brought about by emerging technologies. He will speak on "Global Risk Governance of Disruptive 4IR Technologies."
More than thirty experts will participate in the workshop. Speakers include the KAIST Vice President for Planning and Budget Soohyun Kim, Dean of KAIST Institute San Yup Lee, Professor Jaeseung Jeong of the Department of Bio and Brain Engineering at KAIST, Dr. Sung Chul Kang of the KIST Healthcare Robotics Research Group, and Korea Evaluation Institute of Industrial Technology Program Director Kyong Hoon Kim.
The CSPS of KAIST will continue to make collaborative research efforts with the GFC for developing new insights and perspectives on key global systems as well as study the impact and governance of key emerging technologies.