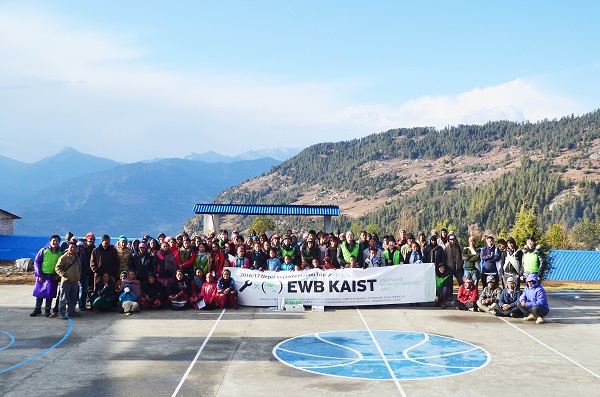 'Engineers Without Borders-KAIST (EWB-KAIST)' led by Professor Tae-ho Song from the Department of Mechanical Engineering returned to Korea on January 10 after a two-week project in Nangi, Nepal.
EWB-KAIST was established in 2012 by KAIST students and professors. Since then, the team visited Nangi, in the Annapurna region of Nepal, to engage in Appropriate Technology (AT) development projects. The projects included building passive houses and small hydroelectric power, and teaching science education. In particular, passive houses that use straw as an insulator received great a reception from the locals.
This was their last visit to Nepal, since the five-year project has now come to an end. Future projects in Mongolia will be led by Professor Buhm Soon Park from the Graduate School of Science and Technology Policy.
Professor Song commented, "I am glad that the Nepal project was successfully conducted over the last five years. To make sure the support does not end here, I will personally continue to visit the Himalayas to assist the villagers."
EWB-KAIST is a non-profit organization that conducts activities with the aim of AT development and providing support for less-developed countries in need of the benefits of technology.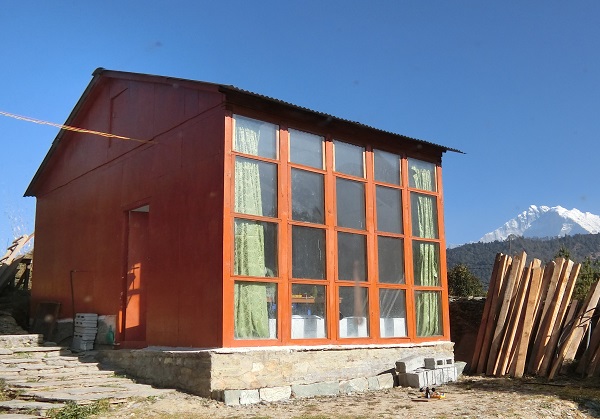 ( Passive house made of straws by EWB-KAIST team in Nangi, Nepal.)