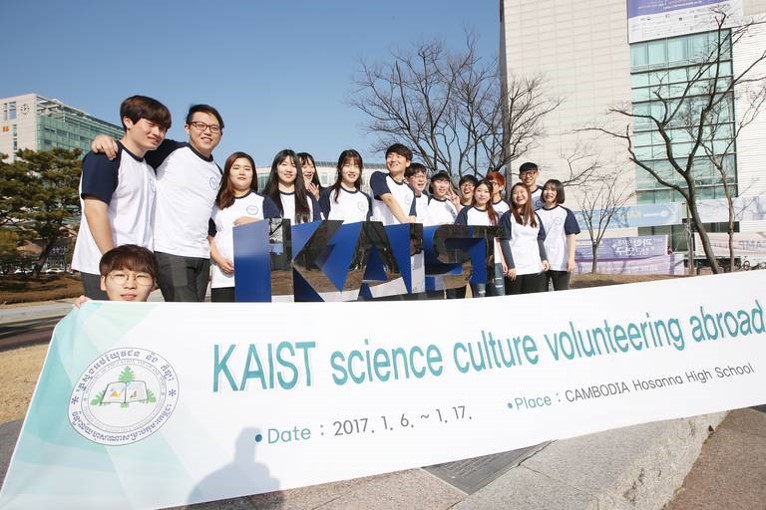 The Science, IT and Culture Volunteering Team, which is composed of 17 undergraduates, is visiting Cambodia January 1 to 16. Based at Hosanna High School in Phnom Penh, the KAIST volunteering team will participate in diverse science and IT classes as well as cultural events for Cambodian high school students.

The KAIST volunteering service is designed to improve Cambodian students' science education including the areas of physics, chemistry, biology, earth science, as well as an increased exposure to IT technologies. For this service, the volunteering team has prepared for three months, making syllabi for the science classes in addition to planning Arduino IT classes and cultural performances, including K-pop dances and Korean traditional games.
The team will present various science experiments including smart electric fan and mini vehicles using Arduino. Before departing, the students made great efforts to ensure this service would be a success by taking a basic Khmer language class and studying safety education.

Se-Woong Oh, the head of the team said, "All our members are very excited to have the chance to share our knowledge with Cambodian students and help them learn science and IT technology. We hope this service will serve as an opportunity to understand a different culture as well. We made every effort to prepare for an activity we believe in."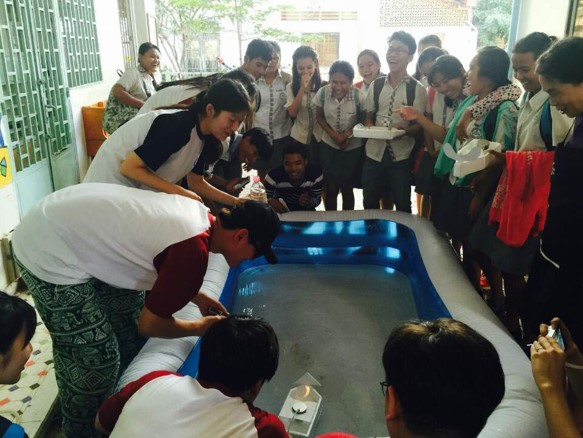 (KAIST volunteer team with Hosanna High School students in Phnom Penh, Cambodia.)