The Mobile Software Platform Research Center (MSPRC) at KAIST received an award from the Minister of Science, ICT and Future Planning of Korea on November 29, 2016, at Coex in Seoul. The award was presented at the Conference of Software R&D Annual Report 2016 hosted by the Ministry of Science, ICT and Future Planning (MISP) and the Institute for Information and Communications Technology Promotion (IITP).
The research center developed user experience (UX)-oriented mobile software platforms that support the invention of next-generation UX service technologies. The center has filed 37 patents and registered 15 technologies. Its researchers received ten Best Paper Awards and published a total of 133 papers in Korean and international journals.
Research teams at MSPRC expect that their software platforms will offer training programs for software engineers and new UX services. They also said that their extensive event processing platforms would reduce energy consumption on mobile devices.
Professor Seungryoul Maeng of the School of Computing, the Director of MSPRC, said, "This is a great honor for us. I am greatly thankful for the teamwork of participating departments--Computer Science, Industrial Design, and Industrial and Systems Engineering. We will continue to introduce our research outcomes and to work towards commercializing these results."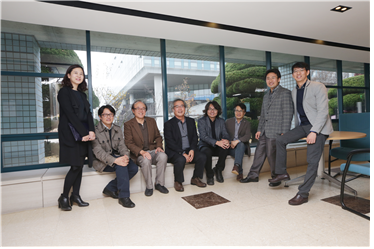 Members of the Mobile Software Platform Research Center, KAIST