Professors Seokwoo Jeon of the Department of Materials Science and Engineering and Jang Wook Choi of the Graduate School of Energy, Environment, Water and Sustainability (EEWS) at KAIST received the Young Scientist Award.
The award ceremony took place at the Korea Press Center in Seoul. Presented by the Ministry of Science, ICT and Future Planning of Korea and the National Academy of Engineering of Korea, the Young Scientist Award is given to outstanding scientists under the age of 40 who have demonstrated excellence in their research in the field of natural science.
Each year the award is given to three scientists in different areas.
Professor Jeon was recognized for his achievement in creating a new property of materials. He studied synthesis and development of low-dimensional nanomaterials and developed a large area nanostructure.
Professor Choi's research area was to discover optimal materials for rechargeable batteries. By applying his research, he developed rechargeable batteries with high efficiency, making the wearable system more feasible.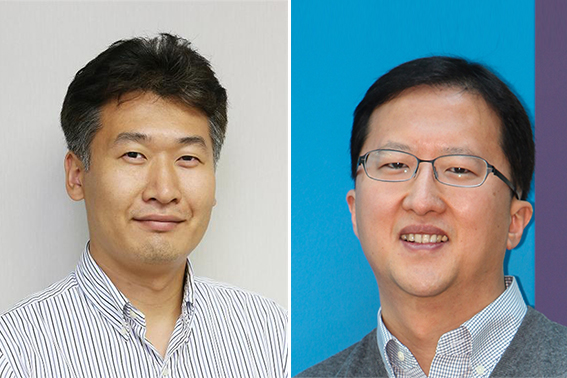 < Professor Seokwoo Jeon(left) and Professor Jang Wook Choi(right) >