The Graduate School of Culture Technology (GSCT) at KAIST hosted a ceremony and a variety of events to celebrate its tenth anniversary on October 22, 2015, on campus.

Established in 2005 with the support of the Ministry of Culture, Sports and Tourism of the Republic of Korea, GSCT offers an intensive, in-depth education in culture technology, an interdisciplinary field first introduced in Korea by KAIST, which brings arts, humanities, science, and technology together in an academic and research arena.

Over the years, the graduate school has fostered top-notch researchers and professionals who have played a leading role in the development of a Korean culture contents industry that includes movies, broadcasting programs, music, games, and culture events.

After the anniversary ceremony, GSCT held a "Demo Day" to showcase its major research projects. A total of 41 projects were presented under the themes of "Art and Science," "Human and Humane," and "Virtual Reality vs Reality."

In addition, there was a seminar held on GSTC's ten-year accomplishment and future planning with the school's Professors Sunghee Lee, Juyong Park, and Juhan Nam; a cultural event for the public called the "Talk Concert," which included many professionals in culture industry and academia to share ideas and views; and the Homecoming Day for GSTC graduates. So far, the graduate school has produced 295 masters and 34 doctors. About 34% of its graduates are employed in the movie, game, and broadcasting sectors, 33% in the social networking service and Internet industry, and 33% in performing art and exhibition and event.

Dong-Man Lee, the Dean of KAIST's Graduate School of Culture Technology, said,

"We will continue to develop our school to lead the advancement of the Korean culture industry, contributing to the growth of Korean Wave, the popularity of Korean culture, in the global community."

In the picture below, Dean Lee delivers a speech to celebrate the school's tenth anniversary.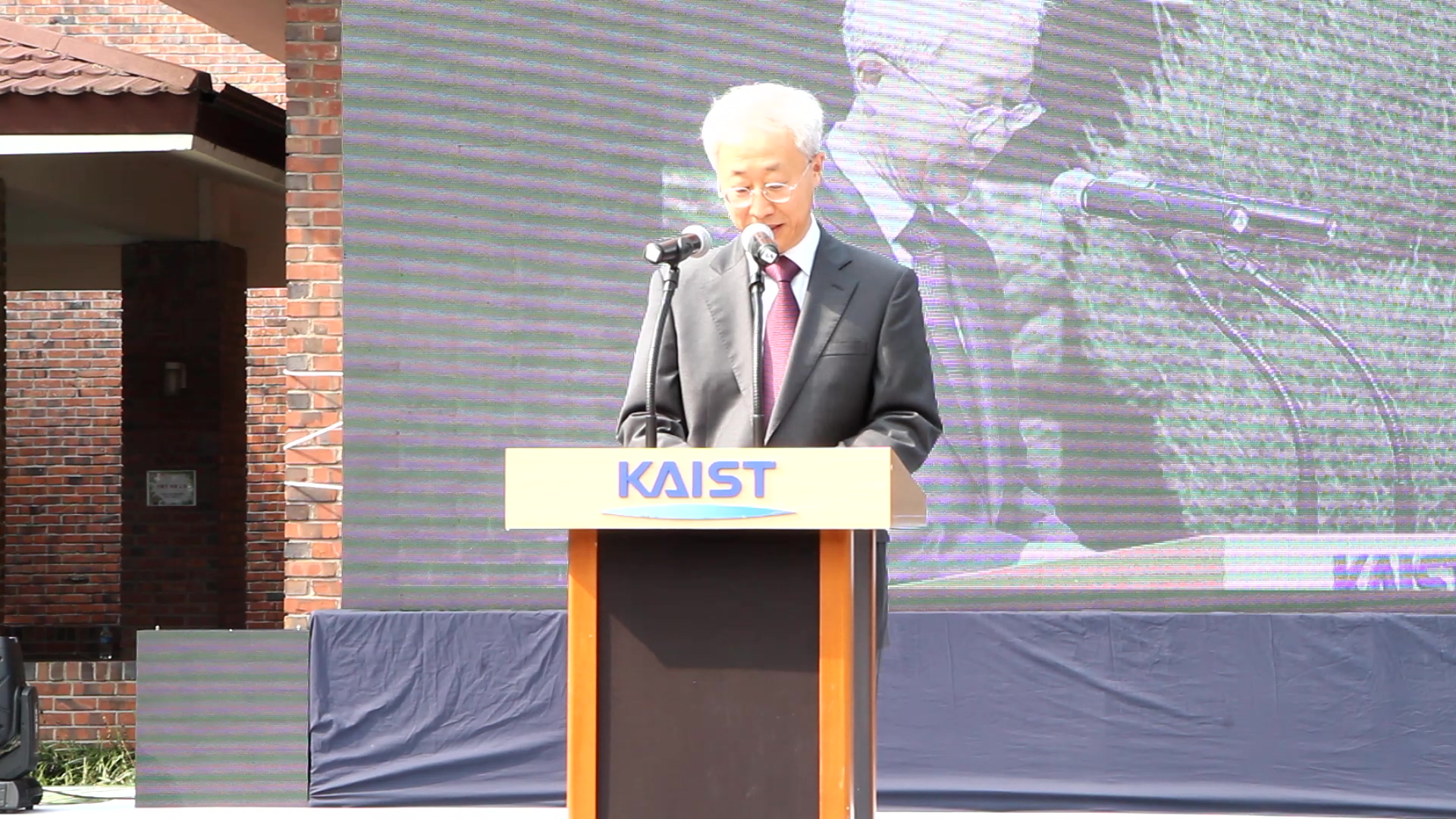 Soo-Man Lee, the founding chairman of S.M. Entertainment, speaks at the Talk Concert.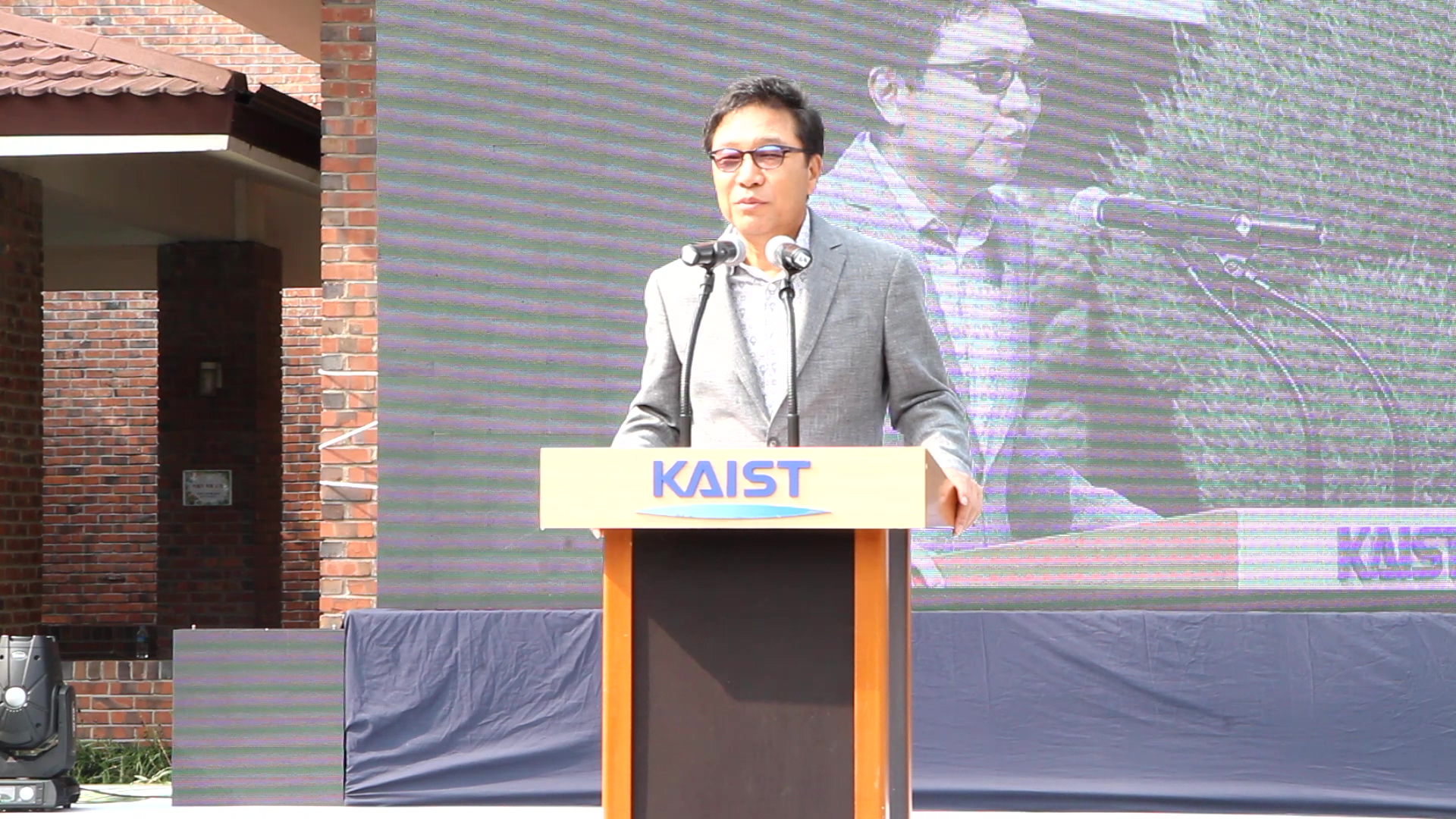 Scenes from the Demo Day