Professor Sang-min Bae of the Industrial Design Department at KAIST garnered one silver and two bronze awards from the 2015 International Design Excellence Awards (IDEA). Along with iF Design Award and Red Dot Design Awards, the IDEA is regarded as one of the world's most respected recognition in the field of design.

Trash to Bin (T2B), a silver winner in the category of Social Impact Design, is a trash bin made of 1.87 lb (0.85 kg) of discarded papers. Using one-hundred percent recycled paper pulp, each T2B costs under $5 for production. The bin can be fully waterproofed for at least six hours. While satisfying with the industry safety standards, this environmentally-friendly bin can be produced on a large scale using litter energy, but offering the exact same benefit of a general garbage can.
Roll-Di, one of the two bronze winners, is a direction indicator that tells which string of screen curtains should be pulled to make the curtain go up or down. As shown in the picture below, Roll-Di can be installed at the bottom of the string, and the "up and down" arrows show which side of the string needs to be pulled to achieve the desired position of the curtain. This simple, yet handy solution to the problem that people frequently make the mistake of pulling the wrong string provides users with greater convenience.
The other bronze winner is Printing Solar-cell, an organic cartridge module that prints solar-cells using a domestic, ink-jet printer. With Printing Solar-cell, users can design their own cell patterns and charge their electronics anywhere holding the printed solar-cell on a copy paper.
Professor Bae said, "I've always tried to design something that is useful for people in need. I consider the IDEA awards an encouragement to keep up with my work toward that goal."
Trash to Bin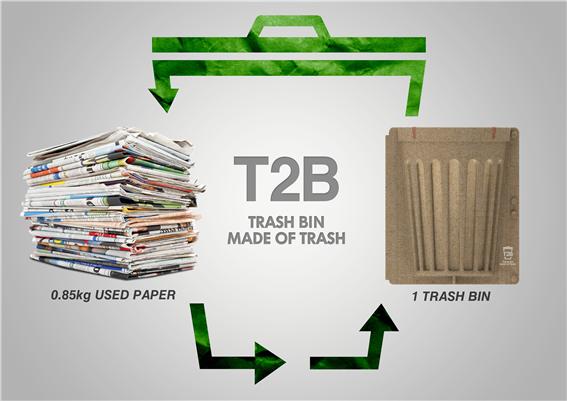 Roll-Di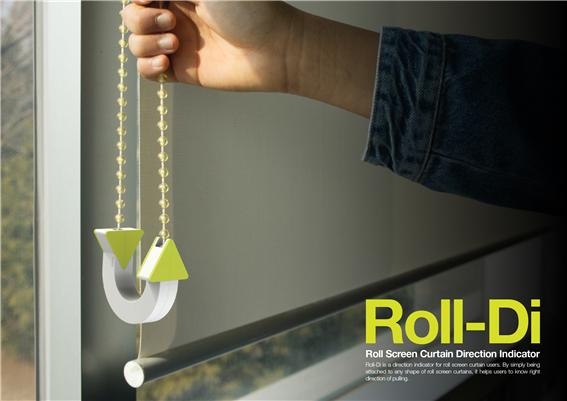 Printing Solar-cell