The research team under Professor Ryu Ho-jin of the Department of Nuclear and Quantum Engineering has developed a new material for facing fusion plasma environments using metal powder mixing technology. This technology is expected to extend the range of materials that can be designed for use in extreme environments such as in fusion power generators.
The durability of the tokamak vessel, which holds high-temperature plasma, is very important to create fusion power reactors, which are expected to be a future energy source. Currently, high-melting-point metals, such as tungsten, are considered plasma-facing materials to protect the tokamak vessel. However, high-energy thermal shocks, plasma ions, and neutrons are fatal to the plasma-facing material during high temperature fusion plasma operation. Therefore, it is necessary to develop new high-performance materials.
The ITER project, in which seven countries including the United States, the EU, and Korea participate jointly, is constructing a nuclear fusion experimental reactor in France with the goal of achieving the first plasma in 2025 and deuterium-tritium fusion operation in 2035. In Korea, the KSTAR tokamak at the National Fusion Research Institute has succeeded in maintaining high-performance plasma for 70 seconds.
Researchers in Europe, the United States, and China, who are leading the research on fusion plasma-facing materials, are studying the improvement of physical properties by adding a small amount of metal elements to tungsten. However, Professor Ryu's team reported that by mixing various metals' powders, including tungsten, they have succeeded in producing a new material that has twice the hardness and strength of tungsten. The difference in the atomic sizes of the well-mixed elements in the alloy is very significant because it makes it difficult to deform the alloy.
The team will continue its research to find alloying compositions that optimize mechanical properties as well as thermal conductivity, plasma interactions, neutron irradiation embrittlement, tritium absorption, and high-temperature oxidation properties.
Professor Ryu said, "Fusion plasma-facing materials are exposed to extreme environments and no metal is capable of withstanding thermal shock, plasma, and neutron damage simultaneously. As a result of this research, attempts to develop complex metallic materials for nuclear fusion and nuclear power are expected to become more active around the world. "
Ph.D. candidate Owais Ahmed Waseem is the first author of this project. The research is supported by the Ministry of Science, ICT and Future Planning, the Korea Research Foundation's Fusion Basic Research project, and the Engineering Research Center. The results were published in 'Scientific Report' on May 16.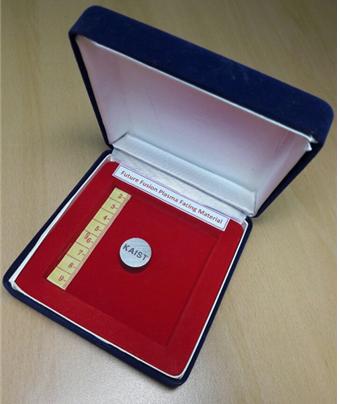 Figure 1. Tungsten-based high strengh alloy sample



Figure 2. Fusion plasma facing material development by powder processing of refractory elements