The final round of the 2015 Intelligent SoC (System on Chip) Robot War took place from October 29, 2015 to November 1, 2015 at Kintex in Ilsan, Korea.

A "SoC robot" refers to an intelligent robot capable of autonomous object recognition and decision making by employing advanced semiconductor and information technology.
First hosted in 2002, the Intelligent SoC Robot War cultivates top talents in the field of semiconductors and seeks to revitalize Korea's information technology (IT) and semiconductor industries.
The event consists of two competitions: HURO and the Tae Kwon Do Robot.

In the HURO competition, participating robots sequentially complete eight assignments without outside controls. Whichever robot finishes the highest number of tasks and spends the shortest amount of time for the completion of assignments wins the competition.

At the HURO competition, a SoC robot overcomes obstacles.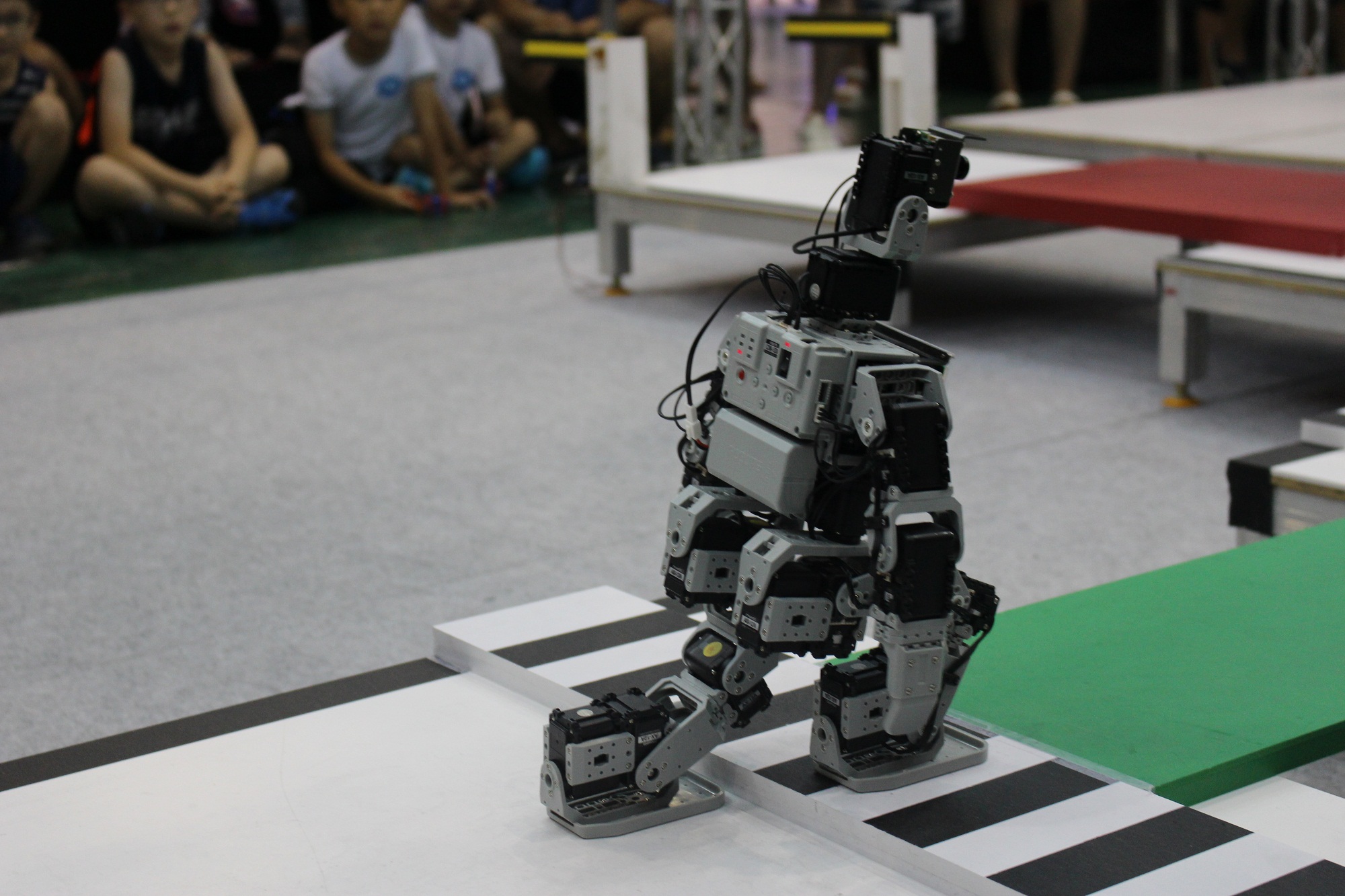 The Tae Kwon Do Robot competition includes Korea's traditional martial arts into robotics. Here, the winner is selected by sparring between a pair of competitors. The camera attached to the robot's head recognizes the position of the opponent and the distance between them. From that, the robot takes actions such as punching or kicking.

Two robots are vying for the title of the Tae Kwon Do Robot.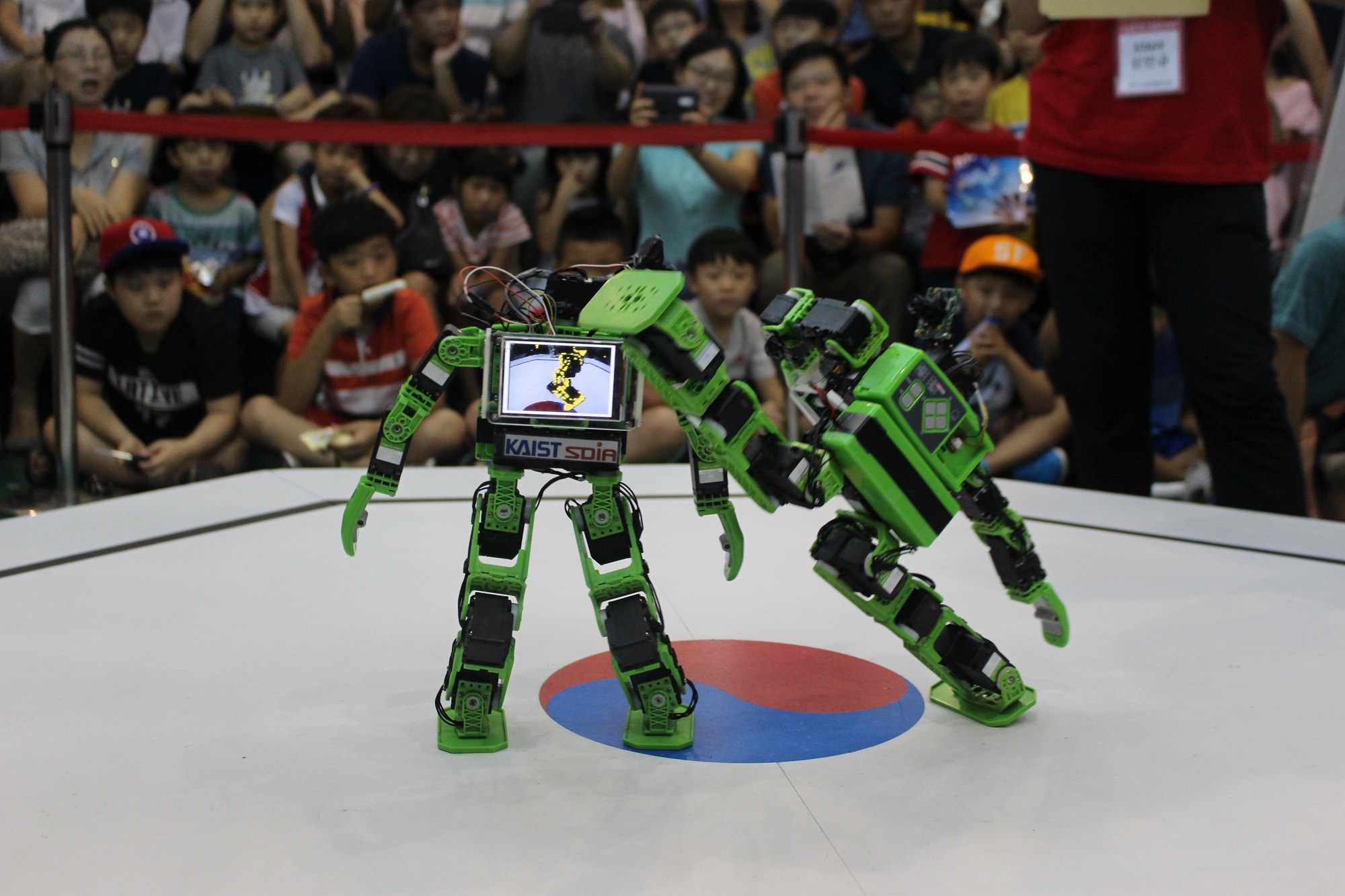 This year, 570 people from 104 teams from all over the nation applied, and after preliminaries, 26 teams entered the finals.

The winners of the HURO and Tae Kwon Do Robot competitions receive awards from the president and prime minister of Korea, respectively.

The Chairman of the Intelligent SoC Robot War, Professor Hoi-Jun Yoo of Electrical Engineering Department at KAIST, said,
"Korea's strength in semiconductors and information technology can serve as a great potential to advance the development of intelligent robots. We hope that our experiences in this competition will allow Korea to excel in this field."