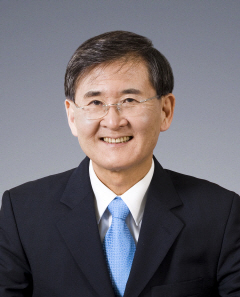 President Steve Kang of KAIST has been appointed to the Chairman of the Global Agenda Council (GAC) on the Future of Electronics of the World Economic Forum (WEF). He will serve the position for two years until September 2016.
President Kang and WEF council members co-hosted, with the government of the United Arab Emirates (UAE), the Future Circles Initiative, a future-focused, innovative brainstorming conference to help find strategies and ideas for the development of UAE. The conference took place on November 11-12, 2014 at the Mina Al Salam Hotel in Dubai.
WEF has about 80 GACs. Each council consists of 15 experts and thought leaders from the academia, industry, government, business, and non-profit sector and deals with specific issues that are important and relevant to the global community such as ageing, artificial intelligence and robotics, brain research, food and nutrition security, education, social media, and future of chemicals, advanced materials and biotechnology.
President Kang was recognized for his contribution to the advancement of science and higher education as an engineer, scholar, and professor. He led the development of the world's premier CMOS 32-bit microprocessors while working at the AT&T Bell Laboratories. He also taught and conducted research at the University of California, Santa Cruz, and the University of Illinois, Urbana-Champaign. President Kang served as the chancellor of the University of California at Merced from March 2007 to June 2011.