A video compression technology, jointly developed by Professor Mun-Chul Kim of the Department of Electrical Engineering at KAIST, the Electronics and Telecommunications Research Institute (ETRI), and the Korean Broadcasting System (KBS), is registered internationally as the standard patent in the next-generation High Efficiency Video Coding (HEVC).
HEVC (H.265) is an international technology standard that compresses large image data for Ultra High Definition (UHD) televisions and smartphones. It has the twice the compression efficiency as that of H.264/AVC which is most commonly used for processing full HD sources. This means that it is able to compress a video file to half the size while maintaining the same image quality.
Although the related market is at a nascent stage, HEVC technology has already been applied to the latest version of televisions and smartphones. Experts predict that the market will grow to USD 200 billion by 2016, and KAIST is expected to receive a royalty payment of USD 9.3 million from this patent.
The International Organization for Standardization (ISO/IEC) established the HEVC standard in January 2013. Also, an international patent pool licensing corporation, MPEG LA announced the HEVC standard patent pool on September 29, 2014.
Professor Joongmyeon Bae, Dean of the Office of University-Industry Cooperation (OUIC) of KAIST, said, "This is an unprecedented case for Korea whereby a core technology developed by a university became an international standard, which has a vast impact on the market."
President of KAIST, Steve Kang commented, "With its advanced technology, KAIST joined the HEVC standard patent pool as one of the 23 founding members along with Apple, Siemens, and NEC. This is a remarkable achievement."
Picture 1: Improvements in video compression technology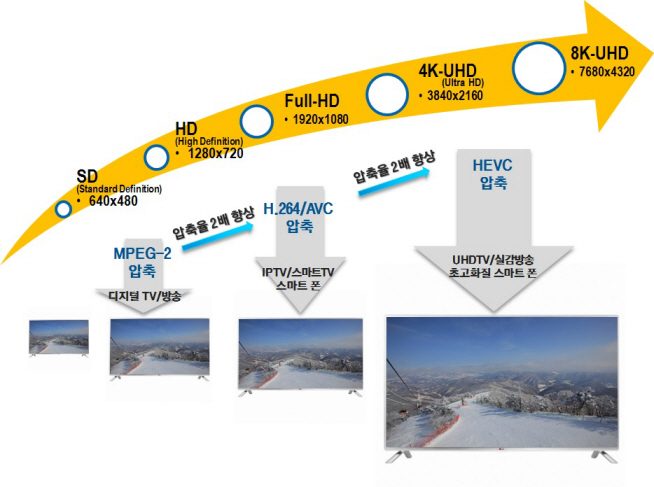 Picture 2: Comparison of different screen resolutions