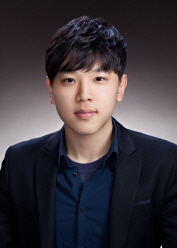 In-Mo Chung, a senior student of the Department of Industrial Design at KAIST, developed a mobile homework book application, IAMSCHOOL, in order to help parents engage, more interactively, in their children's school activities.
Chung said in an interview with KAIST:
"I came up with creating my company, IAMCOMPANY, when I worked as a volunteer for a student club in 2009 that provides an educational service to high school students living in a less-favored environment. I found out their educational environment very poor, which ultimately led me to build a public interest business model for education."
Chung created a few mobile applications including IAMSCHOOL and IAMCLASS. The application, IAMSCHOOL, receives school's notices, homework assignments, or any information related to classes and sends them directly and immediately to parents, allowing real-time communications between parents and teachers. In Korea, parents usually check as many as 50 school notices per month.
Once registered, private educational institutes and public organizations can also receive school information through this application.
In July 2011, the Department of Science Management at KAIST hosted a student competition for startup ideas, and Chung's idea to build an educational application won the best award. In 2012, he received the grand prize at the KAIST E-5 Startup Competition.
An undergraduate student who is the chief executive officer of a tech startup
Chung established IAMCOMPANY with the seed fund of 13 million Korean won that he had received from the city government of Daejeon. His business idea was selected as one of the 300 College Student Startup Projects, a startup support program operated by Daejeon City to encourage entrepreneurship among college and university students.
Chung talked about the background of his business:
"I think that my idea to offer a "free educational application" helped me win the first prize at the student startup competition. At that time, I was still young, so I considered the winning of the competition as an "exercise" to build my own business in the future. But when I actually started my company, I found out that KAIST's startup programs helped me a lot throughout the entire process and realized that these programs are good enough for young entrepreneurs to build up their company from a single idea."
KAIST professors and staff support student startups.
Chung took in-depth mentoring from KAIST professors. Professor Min-Hwa Lee of the Department of Management Science and Professor Lak-Kyoung Song of the Department of Technology Management, who is also the president of the Daejeon Creative Economy Innovation Center, have supported Chung's endeavors. President Taek-Su Kang of the KAIST Innovation Center gave Chung a lot of advice as he was developing IAMCOMPANY's initial business model. Chung said that even now, they look for solutions together when his business ran into a brick wall.
Professor Lee said, "IAMCOMPANY does not aim for profit. Instead, by supplying free applications, they improve the environment of education and eventually create public interest. Also, they find out consumers' hidden demands and satisfied it creatively."
With 8,000 schools registered to IAMSCHOOL, 750,000 parents are using the application in just two years of its release. Parents and teachers responded enthusiastically.
The application "IAMSCHOOL" provides services for 8,000 schools in Korea. Currently, 750,000 parents are using this application.
The company offers the nation's largest online education service. The reason behind their rapid growth is that their service solves communications problems between schools and parents in a simple and efficient manner.
Jung-Mi Hwang, a teacher at Galma Elementary School in Dajeon, said:
"After using this application, there are fewer occasions of students forgetting their school materials. We think this is because the parents can check the school notices and newsletters at any time through the application."
She added, "I hope more and more schools will use this application because it is convenient and also available for free."
Another teacher from Daedeok Elementary School in Daejeon, Dong-Min Nam, said that "many parents like this application since they are immediately notified with school events."
KAIST's Technology Business Incubation Center
"After moving around many places due to expensive rent," Chung said that "we finally moved into the Technology Business Incubation Center (TBIC) at KAIST. The center helped us not only providing the space, but also mentoring and connecting us with venture investment companies. This was a great help in attracting initial investments."
Chung added:
"At first, a staff member from TBIC was concerned about the viability of my company. I was then an undergraduate student with zero business experience, and from his standpoint, I was taking a huge risk."
But in several months after its establishment, IAMCOMPANY has grown to have 16 employees.
An investment of 1.5 billion Korean won from a venture capital company led to a sustainable growth.
In early stage, IAMCOMPANY received 300 million Korean won from a venture capital company, and it recently attracted additional 1.2 billion won from a leading venture capital. With these investments, the company grew further. Moreover, investments from large educational corporations have proved the value and competitiveness of the company in the education market.
Chung plans to expand his service globally, particularly in China and Singapore.
He said that he would not forget how he had started his business, and with such a focused mind, he would strive to provide students and parents with quality educational services while proactively incorporating the advanced information technology (IT) into his products.
A bold movement to Pangyo Techno Valley, a Korean version of Silicon Valley
Although the company started with only two members, as of August 2014, it boasts of having twenty employees, a remarkable leap of growth within just two years.
In April this year, Chung relocated his office from TBIC to Pangyo Techno Valley, the Silicon Valley of Korea, in order to provide a better work environment to his staff.
It was not an easy decision for him to leave the comfortable, well-known place, the KAIST campus, and the colleagues, including TBIC staff and KAIST professors, who had helped his startup efforts in early days. However, in order to recruit better employees and to access additional IT resources and education-related companies, Chung decided to make a bold movement, relocating his business to Pangyo Techno Valley in Seoul.
A reputable American venture capital investor, Timothy C. Draper, invested in IAMCOMPANY
Chung was able to secure solid support from an eminent global investor, Timothy C. Draper, the founder of Draper Fisher Jurvetson, a venture capital based in Menlo Park in California.
Recently, Draper, a legendary investor of the Silicon Valley, invested USD 20,000 in IAMCOMPANY. Draper discovered worldwide venture companies such as Hotmail, Skype, and Baidu. IAMCOMPANY received high marks from him as a company with a competitive edge in the global education market.
Chung met Draper in April 2014 when he participated in a television network's (Korean Broadcasting System) audition program for startups. Draper was one of the judges for the program, and he was impressed by the robust growth of IAMCOMPANY. He eventually made a decision to chip in USD 20,000 in Chung's company.
Chung said that he was glad to meet the tycoon of Silicon Valley who recognized the potential of his company.
In last October, IAMSCHOOL was selected for the K-APP Global Hub Program—a global market pioneering program to support the development of mobile applications—which was sponsored by the Small and Medium Business Administration in Korea.
IAMCOMPANY will bring 'the Korean Wave' in the area of educational applications.
Chung said, "We plan to sustainably manage the applications and add more functions, so that more educational institutions can adopt our application."
The company aims to provide its service to over 11,000 schools and 100,000 academies nationally so that more parents are able to receive educational news and information easily.
Chung concluded his interview in an upbeat tone as he predicted the future of his company:
"I am proud that IAMSCHOOL is being recognized by the world's best investor, and I have gained confidence to advance to the global market. Through global service, I want to make "the Korean Wave" in the field of educational applications and to receive appreciation from students, teachers, and parents worldwide."