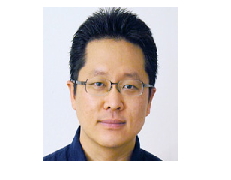 Professor Min Hyuk Kim of KAIST's Computer Science Department has been appointed an associate editor for a prestigious international journal in the field of graphics, ACM Transactions on Graphics (TOG).
Founded in 1947, the Association for Computing Machinery (ACM) is the world's largest educational and scientific computing society, delivering knowledge that advances computing as a science and profession.
Published during the past 35 years, ACM TOG is a highly regarded, peer-reviewed scientific journal that aims to disseminate the latest findings of research in computer graphics. Professor Kim is the first Korean scholar to serve the journal as an editor.
Professor Kim's responsibilities are many, and they include selecting appropriate reviewers for submitted manuscripts to be published in the journal and reporting the results of review process.
He said, "The appointment was a great honor, and I'm looking forward to having the opportunity to make further contributions to the advancement of the graphics field."
Professor Kim has published numerous papers on computer graphics with a focus on research in 3D imaging spectroscopy and visual perception.