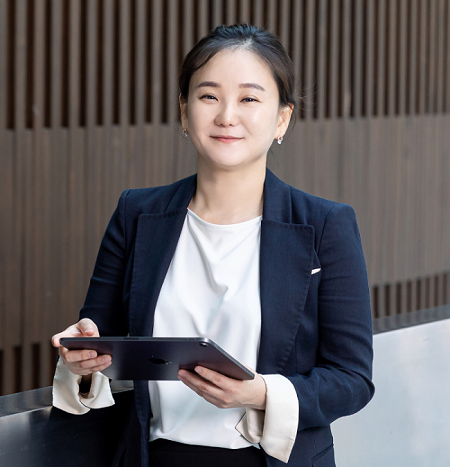 < Professor Hyunjoo Jenny Lee >
Professor Hyunjoo Jenny Lee from the School of Electrical Engineering has been appointed General Chair of the 38th IEEE MEMS 2025 (International Conference on Micro Electro Mechanical Systems). Professor Lee, who is 40, is the conference's youngest General Chair to date and will work jointly with Professor Sheng-Shian Li of Taiwan's National Tsing Hua University as co-chairs in 2025.
IEEE MEMS is a top-tier international conference on microelectromechanical systems and it serves as a core academic showcase for MEMS research and technology in areas such as microsensors and actuators.
With over 800 MEMS paper submissions each year, the conference only accepts and publishes about 250 of them after a rigorous review process recognized for its world-class prestige. Of all the submissions, fewer than 10% are chosen for oral presentations.