Elice hopes to create a virtuous circle that bridges the educational gap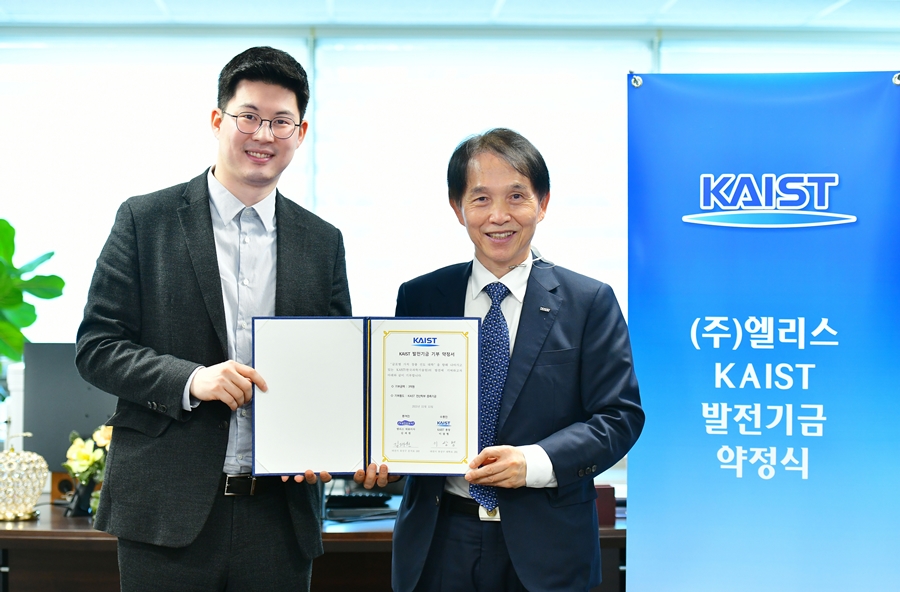 < President Kwang Hyung Lee (left) and Elice CEO Jae-Won Kim >
Elice, a student startup from the School of Computing has committed to donate 300 million KRW to KAIST. Jae-Won Kim, CEO of the coding education company, established the startup with his colleagues in 2015. Since then, more than 100 companies, including 17 of Korea's top 20 companies such as SK and LG have used Elice' digital coding platform to educate employees. More than 200,000 employees have completed the online training with completion rates over 80%.
Kim said during the donation ceremony that he hopes to fund the renovation of the School of Computing building and that he will continue to work on expanding platforms that will help make communication between educators and students more interactive. He explained, "We are making this contribution to create a virtuous circle that bridges the educational gap and improves the quality of education."
President Kwang Hyung Lee was pleased to welcome the student startup's donation, saying, "Software talent is one of the most precious resources we should foster for the nation's future. I am thrilled to see that a startup that was founded here on the KAIST campus has grown into a great company that provides excellent coding education for our society."
Professor Alice Oh, who was the advisor for Kim and his colleagues when they launched the startup, joined the ceremony along with the founding members from KAIST including CPO Su-In Kim, CTO Chong-Kuk Park, and team leader Chang-Hyun Lee.