Visiting Distinguished Professor Jo will enrich KAIST's scholarship and inspire futuristic art and technology research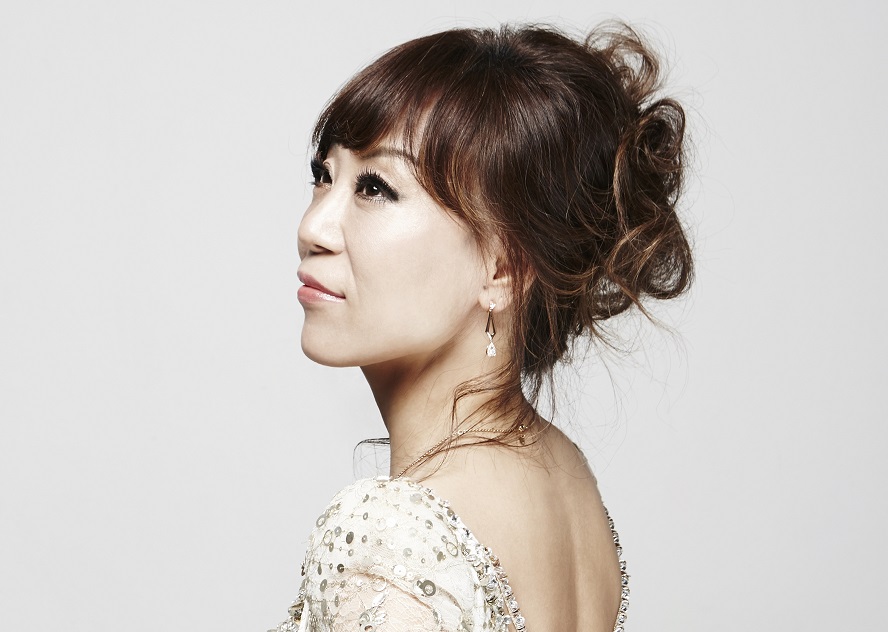 < Soprano Sumi Jo >
Soprano Sumi Jo will join the KAIST faculty from the spring 2022 semester. Named as a visiting distinguished professor in the Graduate School of Culture Technology, she will give special leadership lectures. Her tenure will be through September 2024.
Jo joined the appointment ceremony held online at KAIST on October 14 from Portugal and expressed her high expectations for teaching KAIST students from next year. "I am very grateful for this opportunity to meet students at KAIST, the birthplace of advanced science and technology in Korea," she said.
KAIST President Kwang Hyung Lee, who has stressed the importance of humanities and the arts in convergence studies of science and technology, lauded her joining the faculty as a big asset who will enrich KAIST's scholarship. "Soprano Sumi Jo rose to stardom on the global music stage with her unrivaled talent and effort. I truly believe her experience and passion will inspire our students to expand their horizon of thought and knowledge," said President Lee.
Distinguished Professor Jo will also participate in convergence research at the Graduate School of Culture Technology with KAIST professors and many other experts. The Sumi Jo Performing Arts Research Center at the Graduate School of Culture Technology will conduct research on the converging of imaging and audio processing technologies that will enhance virtual artists' performances. Distinguished Professor Jo explained, "The world is changing so fast. I look forward to working on culture technology research at KAIST that will raise our life quality."
Professor Juhan Nam from the Graduate School of Culture Technology said, "We look forward to working closely with her and her team to develop research themes that envision futuristic art combined with technology such as the metaverse and non-fungible tokens (NFTs).
Coloratura soprano Jo was born in Seoul and educated at Seoul National University and the Conservatorio Santa Cecilia in Italy. Among her teachers were Carolo Bergonzi and Giasnnelas Borelli. Following her graduation from the Conservatorio Santa Cecilia in 1985, she swept major international competitions in Seoul and Europe. In 1986, she was unanimously awarded the first prize in the Carlo Alberto Cappelli International Competition in Verona which is open only to the first-prize winners of major competitions.
Since her debut in the role of Gilda in Verdi's Rigolleto in Italy in 1986, she has performed on the world's biggest stages along with noted maestros such as Herbert von Karajan, Georg Solti, Zubin Mehta, and James Levine. Distinguished Professor Jo, one of the most sought-after sopranos in the world, released more than 40 albums.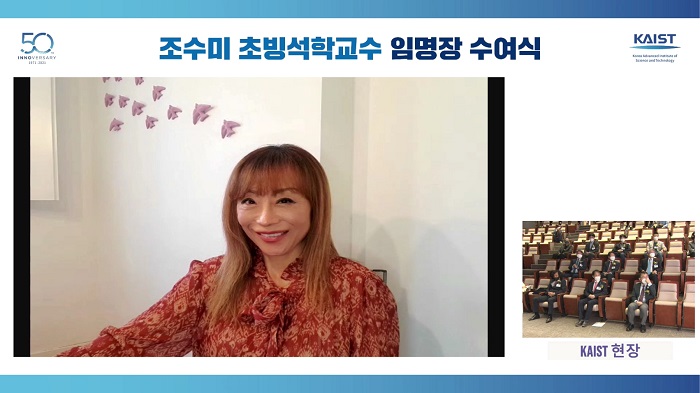 < Jo joined the appointment ceremony held online at KAIST on October 14, from Portugal >