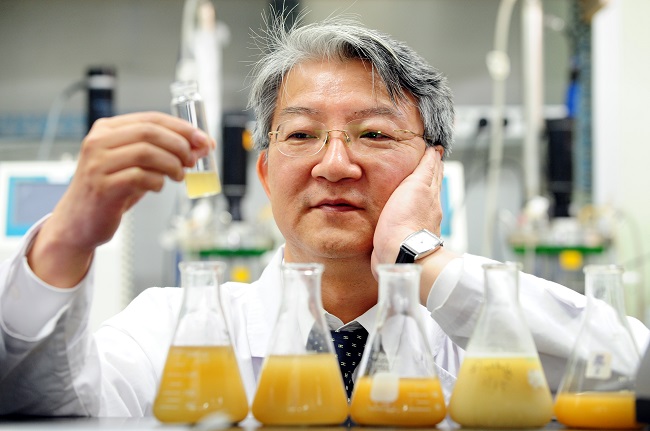 < Distinguished Professor Sang Yup Lee >
Vice President for Research Distinguished Professor Sang Yup Lee was elected as a foreign member of the Royal Society in the UK. On May 6, the Society announced the list of distinguished new 52 fellows and 10 foreign members who achieved exceptional contributions to science. Professor Lee and Professor V. Narry Kim from Seoul National University are the first foreign members ever elected from Korea.
The Royal Society, established in 1660, is one of the most prestigious national science academies and a fellowship of 1,600 of the world's most eminent scientists. From Newton to Darwin, Einstein, Hawking, and beyond, pioneers and paragons in their fields are elected by their peers. To date, there are 280 Nobel prize winners among the fellows.
Distinguished Professor Lee from the Department of Chemical and Biomolecular Engineering at KAIST is one of the Highly Cited Researchers (HCRs) who pioneered systems metabolic engineering and developed various micro-organisms for producing a wide range of fuels, chemicals, materials, and natural compounds.
His seminal scholarship and research career have already been recognized worldwide. He is the first Korean ever elected into the National Academy of Inventors (NAI) in the US and one of 13 scholars elected as an International Member of both the National Academy of Sciences (NAS) and the National Academy of Engineering (NAE) in the US. With this fellowship, he added one more accolade of being the first non-US and British Commonwealth scientist elected into the three most prestigious science academies: the NAS, the NAE, and the Royal Society.