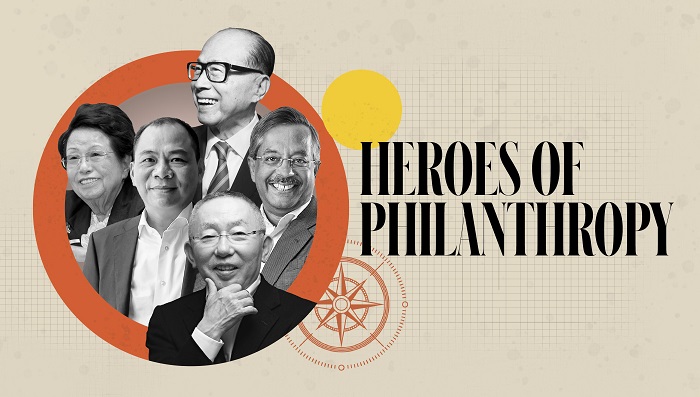 < Chairman Soo-Young Lee at the KAIST Development Foundation (far left) was selected as one of 15 philanthropists in Asia by Forbes Asia. (Photo by Forbes Asia) >
Chairman Soo-Young Lee from the KAIST Development Foundation was named one of 15 philanthropists who made the biggest donations in the Asia-Pacific region by Forbes Asia on November 11.
The annual Heroes of Philanthropy list features the 15 the most generous individual philanthropists who are donating from their personal fortunes, not through companies. This year, the biggest philanthropies donated to make a difference in wide arrays of sectors such as Covid-19 relief to education and the arts.
Chairman Lee donated totaling 68 billion KRW to KAIST in July. Her donation marked the largest donation KAIST has ever received. She is one of two Korean philanthropists that Forbes selected. Honorary Chairman of GS Caltex Dong-Soo Huh also made the list.
Her donation will establish the Soo-Young Lee Science Education Foundation to support 'the Singularity Professor program' that KAIST is launching. She expressed confidence that her donation will fund KAIST researchers to make breakthroughs that will lead to a Nobel Prize.
"Without the advancement of science and technology, Korea cannot be one of the top countries in the world. I believe KAIST can make it with our all supports," she frequently said when asked why she selected KAIST for her donation.
Chairman Lee previously made generous donations in 2012 and 2016 and said she plans to make another gift to KAIST in the very near future.