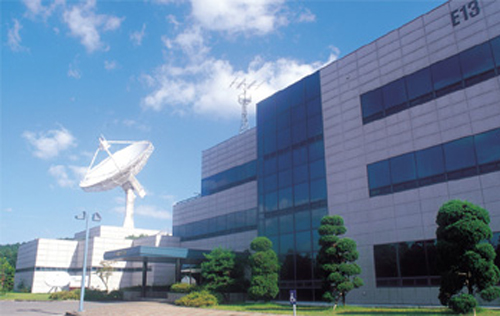 KAIST, Aug. 11, 2008 -- KAIST held a naming ceremony for a research lab which was named after the late Hyundai Asan Chairman Mong-Hun Chung on Monday (Aug. 11) at the KAIST Satellite Technology Research Center.
During the ceremony, a seminar room was also named after Dr. Soon-dal Choi, President of Daeduk College, for his distinguished contributions to the development of Korean space science.
Back in 1992, the late chairman Chung donated 3.4 billion won (US$3.4 million) to KAIST to build a satellite laboratory for the development of core space technologies and the nurturing of skilled manpower.
The naming ceremony was held in commemoration of the 16th anniversary of the launch of Korea"s first small satellite "Uribyeol 1" on Aug. 11, 1992. Chung died in 2003.
Dr. Soon-Dal Choi who laid the ground work for Korea"s space development program, served as the inaugural director general of the KAIST Satellite Technology Research Center, the birthplace of Korea"s artificial satellite.
On hand at the naming ceremony were a slew of dignitaries including Jeong-Eun Hyun, Hyundai Group Chairwoman and wife of the late Chung; and about 10 chief executives of Hyundai Group companies; Seong-Hyo Park, Mayor of the Daejeon Metropolitan City; Ms. So-Yeon Lee, Korea"s first astronaut; and KAIST President Nam-Pyo Suh.
President Suh noted that late Chairman Chung made great contributions to Korea"s artificial satellite development with his donation to the satellite laboratory. He said Dr. Choi is the father of the nation"s satellite program who provided the vision of space development in Korea at a time when Korea lagged behind in the artificial satellite technology.