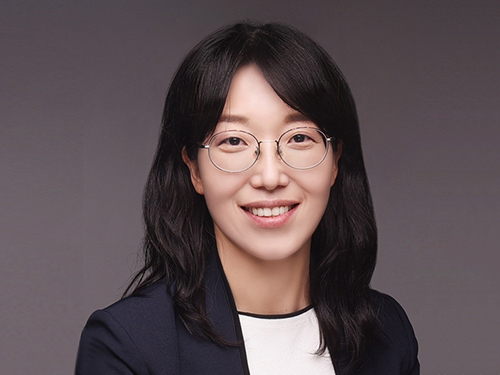 < Professor Sukyung Park >
Professor Sukyung Park from the Department of Mechanical Engineering was appointed as the science and technology adviser to the President Jae-in Moon on May 4. Professor Park, at the age of 47, became the youngest member of the president's senior aide team at Chong Wa Dae.
A Chong Wa Dae spokesman said on May 4 while announcing the appointment, "Professor Park, a talent with a great deal of policymaking participation in science and technology, will contribute to accelerating the government's push for science and technology innovation, especially in the information and communications technology (ICT) sector."
Professor Park joined KAIST in 2004 as the first female professor of mechanical engineering. She is a biomechanics expert who has conducted extensive research on biometric mechanical behaviors. Professor Park is also a member of the KAIST Board of Trustees. Before that, she served as a senior researcher at the Korea Institute of Machinery and Materials (KIMM) as well as a member of the Presidential Advisory Council on Science and Technology.
After graduating from Seoul Science High School as the first ever two-year graduate, Professor Park earned a bachelor and master's degrees in mechanical engineering at KAIST. She then finished her Ph.D. from the University of Michigan.
(END)