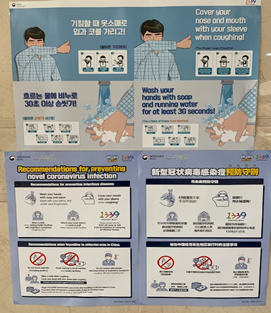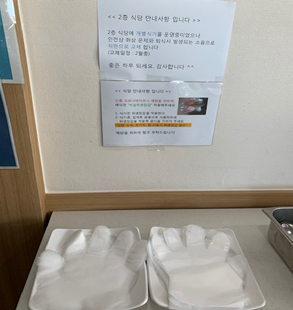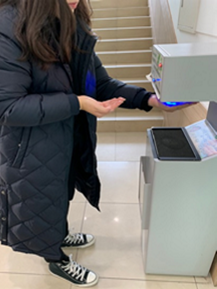 (Campus-wide preventive measures against the new coronavirus are being enforced.)
In response to the coronavirus outbreak, KAIST has decided to alter the academic calendar, postponing the opening of the spring semester until March 16, two weeks behind the original schedule. This is following the decision of the Deans' Council to postpone or cancel the major academic ceremonies and events scheduled in February.

According to the decision, the commencement ceremony scheduled on February 21 will be postponed; meanwhile the freshmen orientation and matriculation ceremonies have been cancelled. Additionally, the ceremonies for the KAIST anniversary and faculty retirement ceremony scheduled on February 14 and the faculty workshop on February 27 have been postponed. There have been no confirmed coronavirus cases among the KAIST community as of February 6.

The university is also enhancing campus-wide precautionary safety measures to prevent the spread of the disease. The Facilities Management Office said that they will start disinfecting all dining facilities, cafeterias, libraries, lecture halls, and student halls for two days from Feb. 6. Plastic gloves are provided at cafeteria, which is using buffet spoons and tongs, and cafeteria patrons are being asked to wear the plastic gloves when they place food on their own plate in a preventive measure to avoid possible contact between individuals.

KAIST also launched a 24/7-hour Emergency Response Team and disseminated a response manual to KAIST community members. The Office of Student Life surveyed students, faculty, and staff to report if anyone has traveled to China or been in contact with visitors who made a trip to China within the last two weeks.

The university designated a building in one of the dorm complexes as a quarantine facility and a total of 11 people who visited China have been self-quarantined for two weeks from January 31.

Provost and Executive Vice President Kwang Hyung Lee explained in his letter to KAIST community members on February 4 that the university is exerting all possible measures and efforts against the spreading virus and asked for every member's cooperation to prevent the further spread of the disease.

"Those who self-quarantined don't have any symptoms. This is just a precautionary measure. The self-quarantine at our facility is only limited to those who declared that they do not have a legal residence in Korea," said Provost Lee. The transportation to the facility is specially arranged and meal boxes are delivered to the quarantined room individually. A full-time guard in front of the isolated dorm building will be on duty 24 hours a day.

He explained the university chose the Hwaam Complex as the self-quarantine facility because each building in the complex is set apart from the others and each room has its own bathroom and shower facilities. Provost Lee said that the university will use another dorm complex if any current dorm residents where the quarantine facility has been set up wish to move to other dorm complexes.
(END)