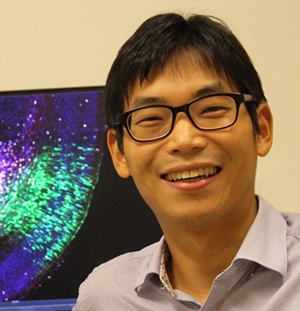 < Professor Ki-Jun Yoon >
Professor Ki-Jun Yoon from the Department of Biological Sciences was named one of four recipients of the 2019 Suh Kyung-Bae Science Foundation (SUHF) Young Investigator Awards.
The SUHF is a non-profit organization established in 2016 and funded by a personal donation of 300 billion KRW in shares from Chairman and CEO Kyung-Bae Suh of the Amorepacific Group. The primary purpose of the foundation is to serve as a platform to nurture and provide comprehensive long-term support for creative and passionate young Korean scientists committed to pursuing research in the field of life sciences. The SUHF selects three to five scientists through an open recruiting process every year, and grants each scientist a maximum of 2.5 billion KRW over a period of up to five years.
Since January this year, the foundation received 83 research proposals from scientists across the nation, especially from those who had less than five years of experience as professors, and selected the four recipients, including Professor Yoon.
Professor Yoon was recognized for his contributions to the advancement of research on how post-transcriptional mechanisms may modulate stem cell properties. His research project involves deciphering the molecular mechanisms controlling RNA metabolism in neural stem cells during normal development, and how alterations in RNA regulatory programs lead to human brain disorders.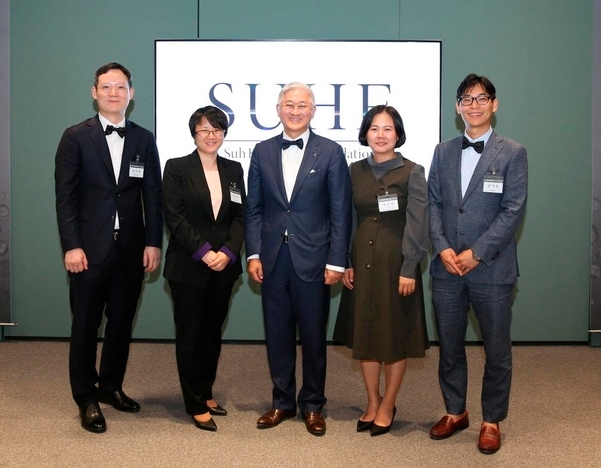 < (From left) Professor Joo-Hong Park, Professor Yuree Lee, Chairman and CEO Kyung-Bae Suh, Professor Eunjung Lee, Professor Ki-Jun Yoon, ⓒ Amorepacific Group >
The other awards were given to Professor Joo-Hong Park and Professor Yuree Lee of Seoul National University, and Professor Eunjung Lee of Boston Children's Hospital and Harvard Medical School.
The awards ceremony was held on September 18 at the Amorepacific Headquarters in Seoul.
With these four new awardees, a total of 14 scientists have been named as SUHF Young Investigators to date.
(END)