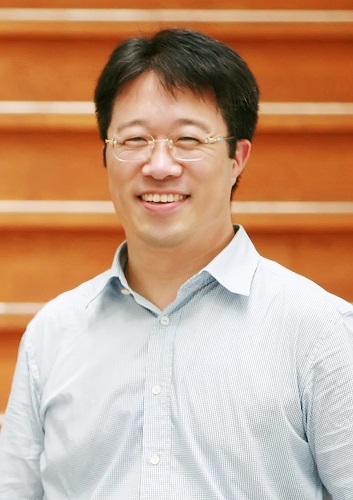 (Professor Haeshin Lee from the Department of Chemistry)
Professor Haeshin Lee from the Department of Chemistry received the 'Science and Technology Award of October' from the Ministry of Science and ICT and the National Research Foundation of Korea for his contribution to developing an antibleeding injection needle. This novel outcome will fundamentally prevent the problem of secondary infections of AIDS, Ebola and Hepatitis viruses transmitting from patients to medical teams.
This needle's surface is coated with hemostatic materials. Its concept is simple and the key to this technology is to make materials that are firmly coated on the needle so that they can endure frictional force when being injected into skin and blood vessels. Moreover, the materials should be adhesive to skin and the interior of blood vessels, but harmless to humans.
Professor Lee found a solution from natural polymer ingredients. Catecholamine can be found in mussels. Professor Lee conjugated catechol groups on the chitosan backbone. He applied this mussel-inspired adhesive polymer Chitosan-catechol, which immediately forms an adhesive layer with blood, as a bioadhesion for the antibleeding injection needle.
Professor Lee said, "Chitosan-catechol, which copies the adhesive mechanism of mussels, shows high solubility in physiological saline as well as great mucoadhesion. Hence, it is perfectly suitable for coating the injection needle. Combining it with proteins allows for efficient drug delivery to the heart, which is a challenging injection location, so it will be also useful for treating incurable heart disease."