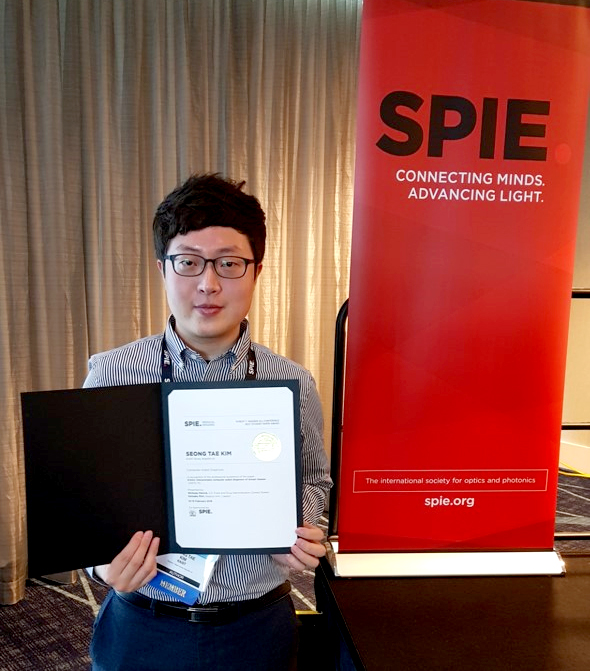 (Ph.D. candidate Seong-Tae Kim)

Ph.D. candidate Seong-Tae Kim from the School of Electrical Engineering won the Robert Wagner All-Conference Best Student Paper Award during the 2018 International Society for Optics and Photonics (SPIE) Medical Imaging Conference, which was held in Houston last month.
Kim, supervised by Professor Yong Man Ro, received the award for his paper in the category of computer-aided diagnosis. His paper, titled "ICADx: Interpretable Computer-Aided Diagnosis of Breast Masses", was selected as the best paper out of 900 submissions. The conference selects the best paper in nine different categories. His research provides new insights on diagnostic technology to detect breast cancer powered by deep learning.