KAIST alumni gathered in Seoul on January 13 to celebrate the New Year and the newly-elected leadership of the KAIST Alumni Association (KAA). More than 300 alumni, including President Sung-Chul Shin who is also an alumnus of KAIST, joined the gala event held at the Lotte Hotel.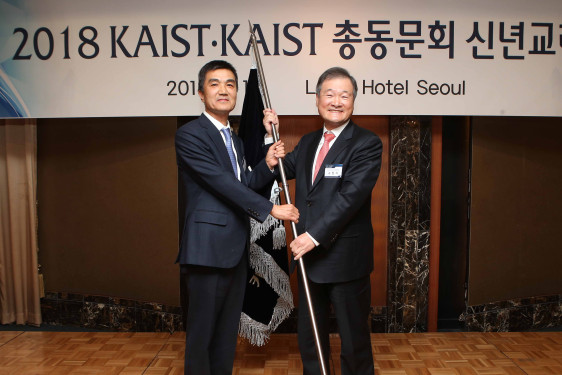 Photo: Ki-Chul Cha(left) and Jung Sik Koh(right)
The KAA inaugurated its new president, Ki-Chul Cha, who was preceded by Jung Sik Koh, the former CEO at the Korea Resources Corporation. His term starts from January 2018 to December 2020.
Cha is the CEO of Inbody Co Ltd., a global company specializing in developing and selling medical instruments, such as a body composition analyzers, and medical solutions. He is also an adjunct professor in the Department of Mechanical Engineering at Yonsei University. Cha obtained a master's degree in Mechanical Engineering at KAIST in 1980, and a Ph.D. in Bioengineering at the University of Utah, before finishing his post-doc fellowship at Harvard Medical School.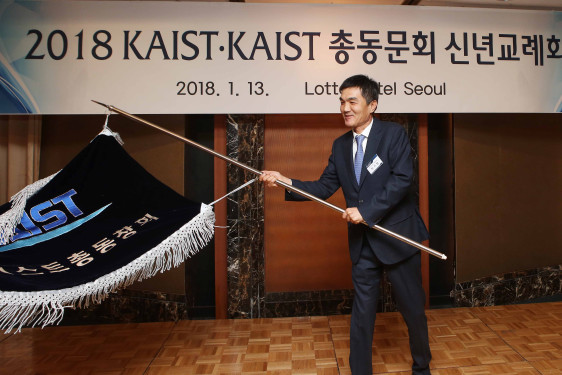 Cha plans to explore the idea that alumni engagement, saying, "KAIST stays as a home in the memories of 60,000 alumni. I will dedicate myself to stimulating the alumni association to make KAISTians proud."
At the gala event, the KAA awarded the Alumni of the Year honor to six alumni who distinguished themselves in the areas of professional achievement, humanitarianism, and public service. They are the Director of Startup KAIST Professor Byoung Yoon Kim; President of LG Chem Ltd and Head of Battery Research and Development Myung Hwan Kim; Director of INNOX Advanced Materials Co., Ltd Kyung Ho Chang; Vice President of the Korea International Trade Association Jung-Kwan Kim; CEO of Samsung Electro-Mechanics Yun-Tae Lee; and CEO of ENF Technology Jinbae Jung.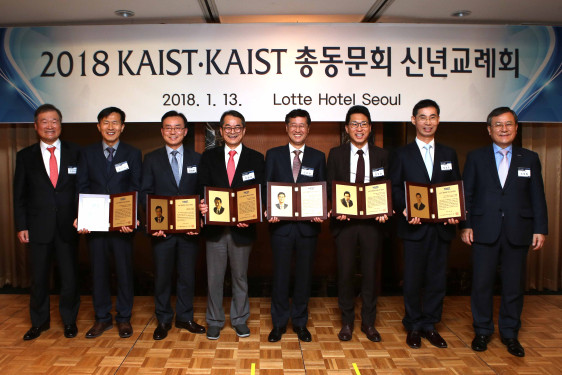 Photo: President Shin(far right) poses with six awardees of the Distinguished Alumni Award and the former President of KAA, Koh(far left)