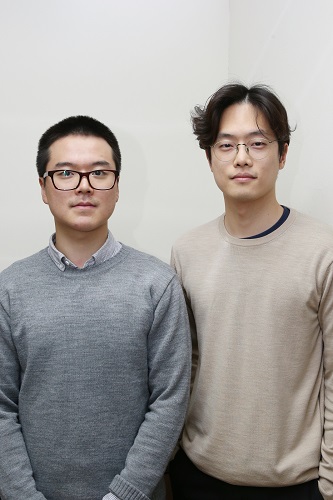 Siheon Ryee and Taek Jung Kim, combined Masters and PhD students from the Department of Physics, have been invited to be visiting researchers at the Brookhaven National Laboratory (BNL).

The BNL, located in Long Island, New York, is one of the most esteemed institutes in the United States. Ryee and Kim received the invitation from the Center for Computational Design of Functional Strongly Correlated Materials and Theoretical Spectroscopy. This center was established by scholars who have been leading this field in the United States.

The two students will be participating in developing a methodology and code for calculating strongly correlated electronic materials, and a grant of 40,000 USD will be provided to each student. This amount of support is not often awarded to researchers outside of postdoctoral programs.

Moreover, they are guaranteed to continue their combined Masters and PhD program and write their dissertations under the supervision of their advisor, Professor Myung Joon Han from the Department of Physics.

Professor Han said, "I was impressed by how well-known scholars established the center in order to cooperate with each other to solve challenging problems. Also, I was surprised and happy that my students were invited to this outstanding institute."

"I believe that doing research with leaders in their field will give valuable experience to the students. At the same time, my students will be a great help to the scholars of the institute," he added.