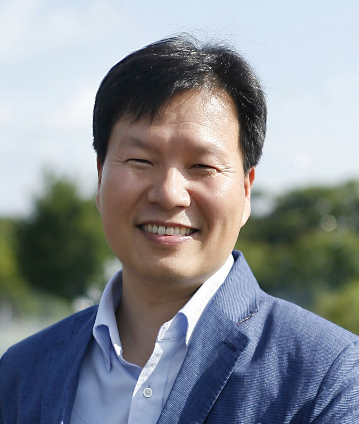 Professor Won Do Heo of the Department of Biological Sciences was selected as the "Scientist of the Month" for April 2017 by the Ministry of Science, ICT and Future Planning and the National Research Foundation of Korea.
Professor Heo was recognized for his suggestion of a new biological research method developing various optogenetics technology which controls cell function by using light. He developed the technology using lasers or LED light, without the need for surgery or drug administration, to identify the cause of diseases related to calcium ions such as Alzheimer's disease and cancer.
The general technique used in optogenetics, that control cells in the body with light, is the simple activation and deactivation of neurons.
Professor Heo developed a calcium ion channel activation technique (OptoSTIM1) to activate calcium ions in the body using light. He also succeeded in increasing calcium concentrations with light to enhance the memory capacity of mice two-fold.
Using this technology, the desired amount and residing time of calcium ion influx can be controlled by changing light intensity and exposure periods, enabling the function of a single cell or various cells in animal tissue to be controlled remotely.
The experimental results showed that calcium ion influx can be activated in cells that are affected by calcium ions, such as normal cells, cancer cells, and human embryonic stem cells. By controlling calcium concentrations with light, it is possible to control biological phenomena, such as cellular growth, neurotransmitter transmission, muscle contraction, and hormone control.
Professor Heo said, "Until now, it was standard to use optogenetics to activate neurons using channelrhodopsin. The development of this new optogenetic technique using calcium ion channel activation can be applied to various biological studies, as well as become an essential research technique in neurobiology.
The "Scientist of the Month Award" is given every month to one researcher who made significant contributions to the advancement of science and technology with their outstanding research achievement. The awardee will receive prize money of ten million won.