Joonho Suh of the Aerospace Engineering Department and Jiho Suh of the Mechanical Engineering Department are both brothers and undergraduates at KAIST.

The Suh brothers, who are three years apart, have recently published a self-help book in English on staying healthy entitled "A Scientific Approach to Building Muscle: Mass Effect."

The book introduces techniques to build muscles, adapting them from an engineering concept called "Active Torque Control (ACT)," the management of turning forces imposed on a vehicle. Just as ACT influences the performance of a vehicle, good exercise involves the right degree of body angles and the right direction of body movements to keep the best posture necessary for burning calories and strengthening muscles.

In the book, they also suggest healthy diet plans based on scientific knowledge and data that the writers borrowed from such fields as anatomy, physiology, and motor mechanics to maintain a healthy weight.

Joonho Suh said,

"If we understand the mechanism of how our body works, the chances are high we will have good muscle tone and a balanced diet. We used a great deal of scientific knowledge and turned it into a health management program that can be customized per individual needs."

The younger brother, Jiho, added,

"In fact, we applied our methods in the book to beginners who took weight training and fitness for one hour a day for one month, we learned that their muscle mass increased by 1-1.5 kg while losing body fat by 2-3 kg."

The brothers said they planned to publish a Korean language version of the book next year.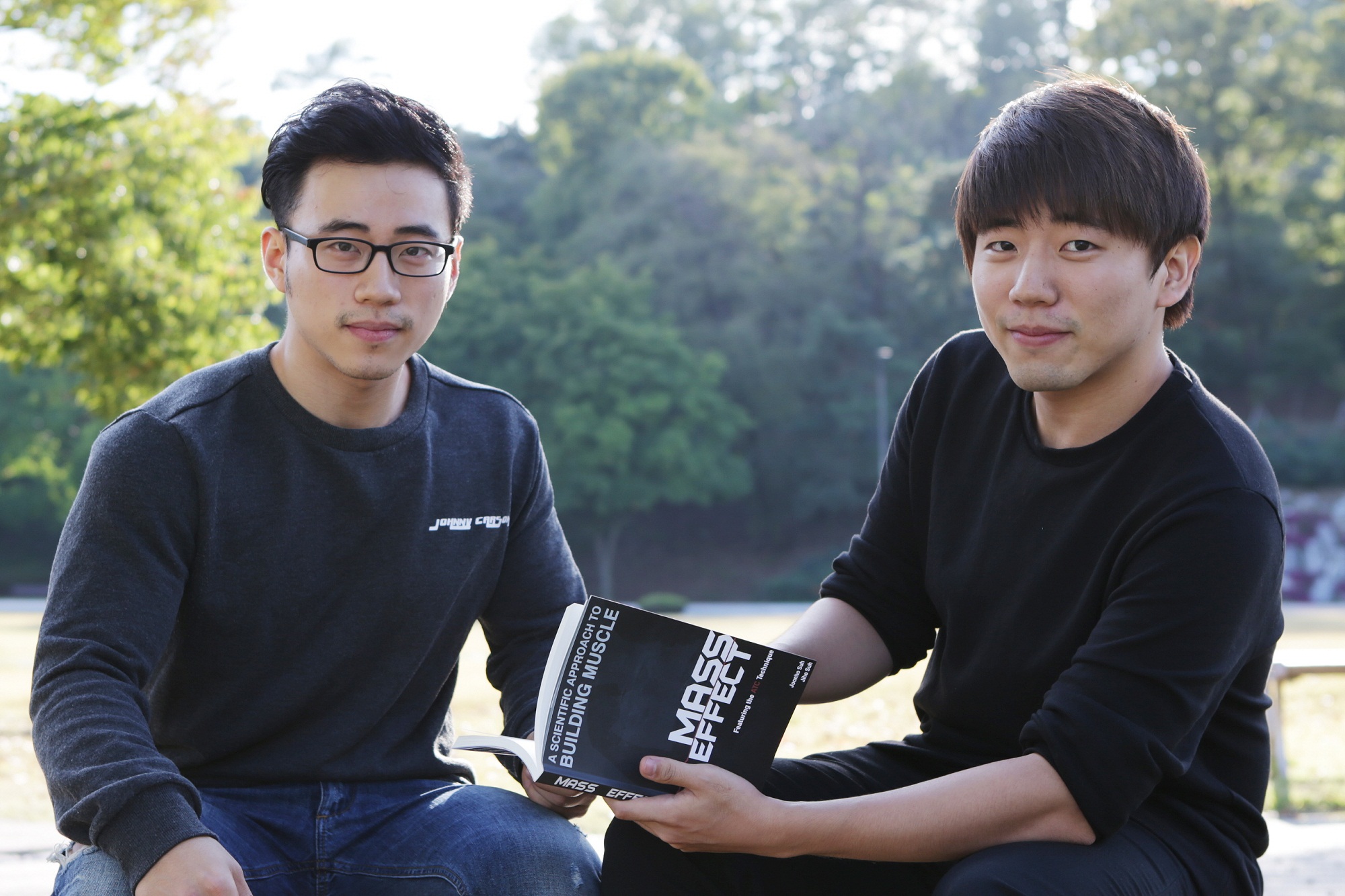 The authors of "Mass Effect": Joonho Suh (left) and Jiho Suh (right)