The 40th anniversary of the Graduation and Homecoming Day took place at Seoul campus on April 18, 2015.

KAIST's alumni announced its long-term vision called "Honor KAIST" to raise the development fund of USD 1 billion by 2100 at the 40th anniversary of "The First Master's Graduation and Homecoming Day." The anniversary ceremony took place at the Seoul campus on April 18, 2015. President Steve Kang, Man-Ki Paik, President of KAIST Alumni Association, and the first graduates of KAIST master's program attended the event.

The first 106 master's graduates of KAIST, the Class of 1975, received their degrees from eight departments. About 18 professors, including Dr. KunMo Chung, who taught the Class of 1975, and 52 graduates such as Suk-Joong Kang, Sik-Chol Kwon, Youngkyu Do, Sung Joo Park, Joon-Taik Park, Hyung-Kang Shin, Dong-Yol Yang, Seong Ihl Woo, Jae Kyu Lee, In-Won Lee, Byoung-Kyu Choi, and Kyu-Young Hwang participated in the homecoming event that proceeded with the tour of Seoul campus and the ceremony to deliver the first donation by the graduates.

The graduates involved in the vision campaign declared: "KAIST graduates have great pride in having taken part in advancing science and technology in Korea and are grateful for the education given by the nation. There is still a long way ahead for KAIST and Korea. The alumni should work together to help shaping the future of KAIST with great interest and affection for the institution." They also urged KAIST graduates to donate more for their alma mater: "Let us try to participate in donating USD 100,000 in our lifetime!" The graduates added, "Having donations up to USD 1 billion helped MIT become a great university. We should take the lead in aiming to collect such amount by 2100 for KAIST."

President Kang addressed the ceremony and said in his speech, "The Honor KAIST Development Funds will serve as the foundation for the university's continuous, strong growth. Every member of KAIST will work in harmony to transfer KAIST into one of the top ten research universities in the world." He continued, "The funds will be used to further future strategies of KAIST such as high impact Nobel-prize level research and innovative education."

Contributors will receive benefits including an honorary lifetime email account entitled "Honor.KAIST" and will have their names listed on "The Honor KAIST" website and "The Honor KAIST" commemorative wall.

Picture 1: The First Master's Graduation and Homecoming Day 2015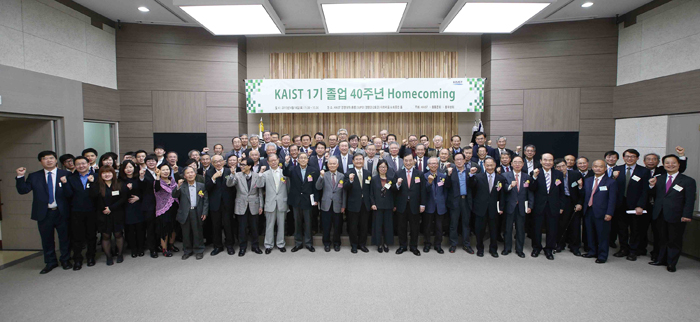 Picture 2: President Steve Kang (right) and President Man-Ki Paik of the KAIST Alumni Association