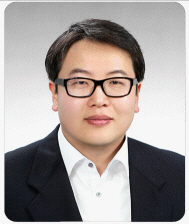 Dr. Myung-Won Seo, a graduate from the Department of Chemical and Bimolecular Engineering at KAIST, published a paper in January 2011 in Chemical Engineering Journal, which was entitled "Solid Circulation and Loop-seal Characteristics of a Dual Circulating Fluidized Bed: Experiments and CFD Simulation." His paper was selected by Elsevier as the Top Cited Papers of 2011-2012. The Chemical Engineering Journal is a renowned peer-reviewed journal issued by Elsevier.
Dr. Seo published another paper, "CFD Simulation with Experiments in a Dual Circulating Fluidized Bed Gasifier," in January 2012 in Computers & Chemical Engineering, which was also selected as the Most Downloaded Papers in 2012-2013.
Dr. Seo graduated with a doctoral degree from KAIST in 2011. He is currently working at the Clean Fuel Laboratory, the Korea Institute of Energy Research, Daejeon, as a researcher. His research areas are coal gasification, upgrading, and liquefaction, as well as energy and chemical production from low-grade fuels such as biomass and wastes.