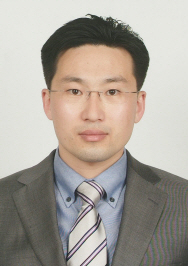 Professor Uichin Lee
Professor Uichin Lee of the Department of Knowledge Service Engineering, KAIST, and his research team developed a system that automatically diagnoses the levels of smartphone addiction based on an analysis of smartphone use records.
Professor Lee investigated the usage patterns of 95 smartphone users (college students) by conducting surveys and interviews and collecting logged data. The research team divided participants into "risk" and "non-risk" groups based on a self-reported rating scale to evaluate their abuse of smartphones. As a result, 36 students were categorized as "high risk" and 59 were categorized as "low risk."
The researchers collected over 50,000 hours of smartphone use encompassing power levels, screen, battery status, application use, internet use, calling, and texting.
The results showed that the "high risk" group used only 1~2 applications, focusing on mobile messengers (Kakotalk, etc.) and SNS (Facebook, etc.).
In addition, a relationship was found between alarm function and addiction levels. Users who set alarms for Kakaotalk messages and SNS comments used smartphones for an additional 38 minutes per day on average.
Results also showed that "high risk" students were on their smartphones for 4 hours and 13 minutes per day, 46 minutes longer than "low risk" students who used smartphones for 3 hours and 27 minutes. The difference was prevalent during 6 am and noon, and 6pm and midnight. In addition, "high risk" students accessed their smartphones 11.4 times more than "low risk" students.
Based on the collected data, Professor Lee developed an automatic system that distinguished users into "high risk" or "low risk" categories with 80% accuracy. The new system is expected to give an early diagnosis of addiction to smartphone users, thereby allowing for early treatment and intervention before the user becomes addicted.
Professor Lee commented that, "the conventional addiction analysis based on self-analysis surveys did not provide real-time data and were largely inaccurate. The new system overcomes these limitations through data science and personal big data analysis" and that he is "developing an application that monitors smartphone abuse."
Figure 1. Usage amount: overall and application-specific results
Figure 2. Usage frequency: overall and application-specific results

Figure 3. Overall diurnal usage time and frequency