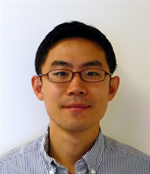 Researchers at KAIST have identified spillover phenomenon, which has remained controversial since its discovery in the early 1960s.
KAIST Department of Chemical and Biomolecular Engineering's Professor Min-Gi Choi and his team has explained the "spillover phenomenon," using their own model catalyst system where platinum is selectively located within the amorphous aluminosilicate.
The research results were published on the 25th February online edition of Nature Communications.
Spillover refers to a phenomenon that occurs when hydrogen atoms that have been activated on the surface of metals, such as platinum, move to the surface of the catalyst. It was predicted that this phenomenon can be used to design a catalyst with high activity and stability, and thus has been actively studied over the last 50 years.
However, many cases of the known catalysts involved competing reactions on the exposed metal surface, which made it impossible to directly identify the presence and formation mechanism of spillover.
The catalysts developed by the researchers at KAIST used platinum nanoparticles covered with aluminosilicate. This only allowed the hydrogen molecules to pass through and has effectively blocked the competing reactions, enabling the research team to study the spillover phenomenon.
Through various catalyst structure and reactivity analysis, as well as computer modeling, the team has discovered that Brönsted acid sites present on the aluminosilicate plays a crucial role in spillover phenomenon.
In addition, the spillover-based hydrogenation catalyst proposed by the research team showed very high hydrogenation and dehydrogenation activity. The ability of the catalyst to significantly inhibit unwanted hydrogenolysis reaction during the petrochemical processes also suggested a large industrial potential.
Professor Min-Gi Choi said, "This particular catalyst, which can trigger the reaction only by spillover phenomenon, can be properly designed to exceed the capacity of the conventional metal catalysts. The future goal is to make a catalyst with much higher activity and selectivity."
The research was conducted through funds subsidized by SK Innovation and Ministry of Science, ICT and Future Planning.
The senior research fellow of SK Innovation Seung-Hun Oh said, "SK Innovation will continue to develop a new commercial catalyst based on the technology from this research."
Juh-Wan Lim and Hye-Yeong Shin led the research as joint first authors under supervision of Professor Min-Gi Choi and computer modeling works were conducted by KAIST EEWS (environment, energy, water, and sustainability) graduate school's Professor Hyeong-Jun Kim.