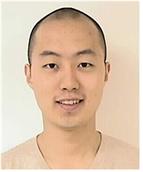 Professor Yong-keun Park

"Nanoparticle-based Super Lens", an article by KAIST Physics Department's Professor Yong-keun Park and Professor Yong-hoon Cho's joint research team, has been selected as one of the ten representative 2013 Science and Technology News, by the Korea Federation of Science and Technology Societies.

This new concept super lens uses the scattering of light, which can yield over three times more superior resolution of previous optical lenses.

Unlike the conventional optical lens that utilizes refraction of the light, the super lens can give the image of viruses and structure within the cell at 100㎚. This lens is also applicable to state-of-the-art optical and semiconductor processes.

In addition, this year's research achievements also include the successful launch of Naro, a new technology to remove the brain cell membrane which gives a more transparent view of the brain, a new drug to inhibit cancer metastasis, as well as the development of ultra-wide-angle insect eye camera technology.

Articles for 2013 Science and Technology News are chosen in three trial reviews by committee and online voting by 5,437 people over the course of [two weeks]14 days, from November 21st to December 4th.