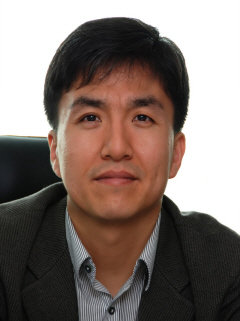 Professor Kwang-Hyun Cho

KAIST Biological and Brain Engineering Department's Professor Kwang-Hyun Cho edited the Encyclopaedia of Systems Biology with three scholars, all experts of Systems Biology in England, Germany and the United States. It is rare that a Korean scientist edits a world renowned academic science encyclopaedia.

The Encyclopaedia, published by the New York office of Springer Verlag, was a grand international project five years in the making by 28 editors and 391 scientists with expertise in Systems Biology from around the world. The Encyclopaedia compiles various research areas of Systems Biology, the new academic paradigm of the 21st century through the integration of IT and BT, comprehensively on 3,000 pages in 4 four volumes.

Professor Kwang-Hyun Cho, who led this international project, majored in electrical engineering and pioneered the field of Systems Biology, the integrated study of biological sciences and engineering, as a new integrated field of IT since the 1990s. The professor has achieved various innovative research results since then. Recently he has investigated "kernel," an evolutionary core structure in complex biological networks and developed a new cancer treatment through the state space analysis of the molecular network of cancer cells. His work was published in Science Signalling, a sister journal of Science, as a cover story several times, and contributed to foundational research as well as commercialisation of the integrated fields of IT and BT.