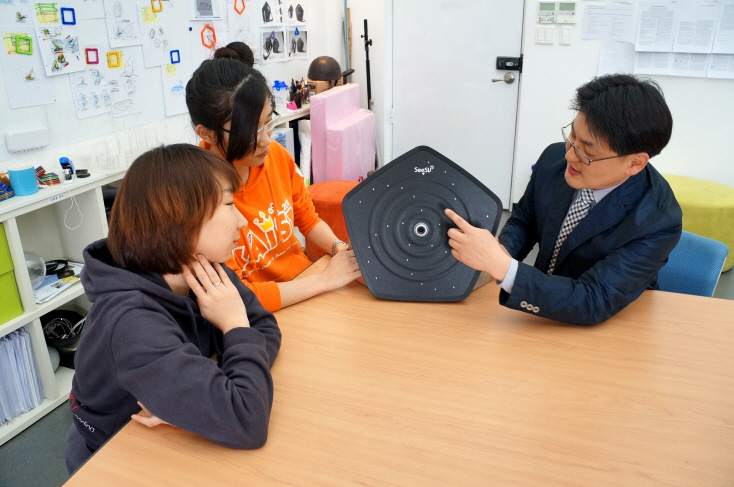 - A member of KAIST's faculty has won the "Red Dot Design Award," one of three of the most prestigious design competitions in the world, for the portable sound camera.
KAIST's Industrial Design Professor Suk-Hyung Bae's portable sound camera design, made by SM Instruments and Hyundai, has received a "Red Dot Design Award: Product Design," one of the most prestigious design competitions in the world.
If you are a driver, you must have experienced unexplained noises in your car. Most industrial products, including cars, may produce abnormal noises caused by an error in design or worn-out machinery. However, it is difficult to identify the exact location of the sound with ears alone.
This is where the sound camera comes in. Just as thermal detector cameras show the distribution of temperature, sound cameras use a microphone arrangement to express the distribution of sound and to find the location of the sound. However, existing sound cameras are not only too big and heavy, their assembly and installation are complex and must be fixed on a tripod. These limitations made it impossible to measure noises from small areas or the base of cars.
The newly developed product is an all-in-one system resolving the inconvenience of assembling the microphone before taking measurements. Moreover, the handle in the middle is ergonomically designed so users can balance its weight with one hand. The two handles on the sides work as a support and enable the user to hold the camera in various ways.

At the award ceremony, Professor Suk-Hyung Bae commented, "The effective combination of cutting edge technology and design components has been recognized." He also said, "It shows the competency of the KAIST's Department of Industrial Design, which has a high understanding of science and technology."
On the other hand, SM Instruments is a sound vibration specialist company which got its start from KAIST's Technology Business Incubation Centre in 2006 and earned its independence by gaining proprietary technology in only two years. SM Instruments is contributing to developing national sound and vibration technology through relentless change and innovation. ;


Figure 1: Red Dot Design Award winning the portable sound camera, SeeSV-S205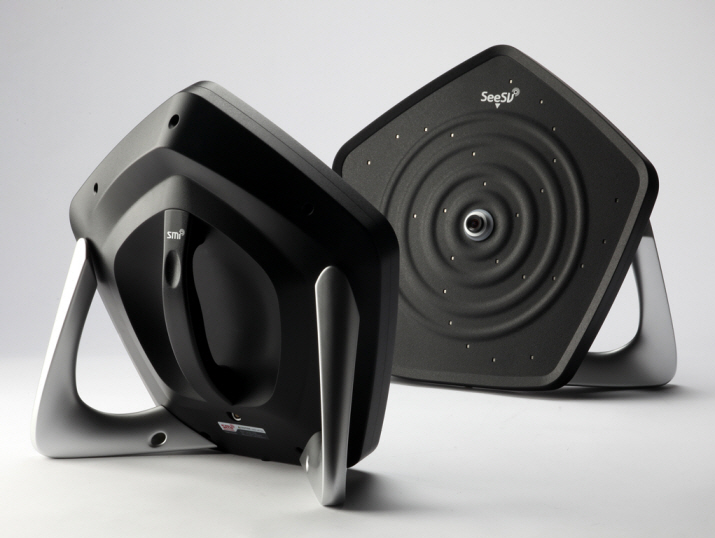 Figure 2: Identifying the location of the noise using the portable sound camera

Figure 3: The image showing the sound distribution using the portable sound camera